In case you are not aware of Glassdoor and how it has impacted employees and employers the world over, it is a website that allows former and current employees the opportunity to anonymously review businesses. The website has set the HR and business world ablaze as it allows users to submit their reviews and salaries anonymously, allowing them to air grievances without the fear of pushback while giving job seekers the opportunity to figure out if they are a suitable fit for a specific company. The website also gives businesses the opportunity to see what they are doing right and what they may need to improve upon. All of this has benefited the working world substantially and the website continues to grow, in fact, in 2018 it was acquired for US$1.2 billion.
The website has benefited the lives of employees and job seekers but has also provided businesses with greater insight into their employees and the hiring process. For example, they are able to leverage data to optimize the hiring process and better their work environment which leads to greater productivity and employee retention.
You see, employee satisfaction is a powerful predictor of company performance and there are a variety of ways businesses can use Glassdoor to better their employee satisfaction and performance while improving the bottom line.
Let's take a look.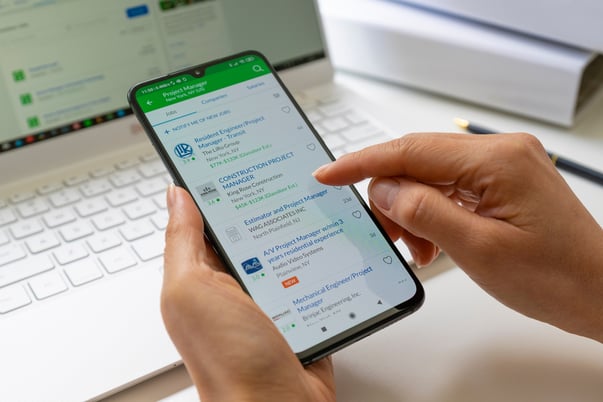 5 Ways to Use Glassdoor to Better your Business
1. Glassdoor for Clients and Employees
Many suppliers, investors and potential clients turn to Glassdoor to gain greater insight into a possible business opportunity. Glassdoor reviews provide insight into the attitude and behaviors of employees and if employees are not happy in their work environment or are unsatisfied with the work they're doing, customers won't be satisfied. This is why employee perspective is so important. This is why it is important HR teams and managers keep a close eye on Glassdoor, and why they should ultimately encourage employees to leave anonymous reviews.
This allows the chance for the business to assess what employees really feel about the company, allowing them to put processes and steps in place to better the working environment. Employees will appreciate this opportunity and as processes shift and change, they will be able to share their gratitude with you through Glassdoor - upping your rating significantly. When potential suppliers, investors and customers view this, they will trust your business and believe in what you offer and thus, make the decision to invest in or purchase from your business - improving your bottom line.
2. Measure and Better Employee Turnover
HR departments are able to evaluate Glassdoor profiles in order to gauge employee turnover. The way you can do this is to figure out if your reviews are coming from short-term or long-term employees. Is it mostly employees outlining why they left or current employees outlining their grievances? This insight will allow HR teams to indicate high turnover and predict future problems that may arise which can ultimately affect the customer experience at the same time.
Employee turnover is a significant issue for many businesses, especially in the digital and competitive climate we currently live in. As a business you do not want to be continuously doing handovers and constantly have to keep new employees up to speed on accounts. Therefore, Glassdoor provides a space to leverage off data to improve employee retention and prevent a high turnover.
3. Assess and Develop Company Values
Thanks to the digital age and the millennial mindset, today's consumer makes decisions about the services and products they want to use based on whether a company's values are in line with their own. So, how do you assess your company values and what is being presented to the world about your company values? Glassdoor is the answer. How your employees experience your business is a direct reflection of your company values and what you present to your target market. If your employees' experience with your company doesn't align with your company values then this can make a bad impression on potential customers - something you will NEED to amend.
Today's discerning customers take reviews seriously and would rather spend more on a company that aligns with their values. So, how do you fix this? You need to unearth and analyze employee feedback and amend your internal processes and procedures to better your employees understanding of your company values.
4. Take Reviews Seriously
Many businesses, managers and HR departments may dismiss the importance of Glassdoor reviews. This is a mistake and will leave you with more problems than solutions. Respond to each review personally and take the time to thank the reviewer for their feedback and answer any questions they may have. And if you have any questions - be sure to ask them too. This will help you gain greater understanding of internal and external processes that need to be amended.
Not only will the reviewer feel heard, your HR team will be able to focus on issues within the company that need to be addressed and altered.
5. Use Glassdoor Media Opportunities
As your company can have its own profile on Glassdoor, make sure to regularly update your page. You can do this by updating your page banner and embedding video to your profile to showcase your company.
Make sure to add new photos and content to keep your page up to date. This shows that your company is proud to be present on the site and takes the site's reviews seriously. This is the kind of engagement that builds trust with employees, potential employees and customers alike.
The Wrap Up
The key is to remember that if your employees or former employees are consistently leaving negative reviews about your company that it is not a Glassdoor problem but rather an internal problem that needs solving. Use negative reviews as a way to investigate flaws within the business and improve them. The platform can be used positively and if you follow the above steps you are sure to see your Glassdoor ratings improve. This won't be immediate and it takes time - but it is so worth it. In the digital age it is important that your business and HR team take advantage of these kinds of online tools - this speaks of the digitization of HR in its entirety.
How We Can Help your HR Efforts
The digitization of HR is the use of technological tools, systems and platforms to fulfill the duties of this department in the most effective way. These automations streamline processes, saving both time and money. It also ensures you're hiring the right candidates which as we know, can make all the difference when it comes to the success of a business.
Speak with us at Nexa. Let's design an HR solution tailored to your business needs so that you can make the most out of your HR efforts.