Marketing Automation and Customer Relationship Management (CRM) was first developed in the 1980s, and believe it or not, the first CRM is actually considered to be the rolodex, that is: the small desktop device that housed the business cards and contact details of leads and clients. After the advent of the rolodex, CRMs began to evolve as businesses needed greater and more advanced ways to collate all the personal information of clients, prospects, employees and leads in a centralised location.
During the 1980s and early 1990's a variety of CRM and marketing automation platforms were developed and soon enough, sales management, customer servicing, forecasting and support began to become a part of this system. The only issue back then was the pricing of these bespoke platforms, and only large, multinational corporations could have access to them.
However, in the late 90s and due to the rise of third party developers and suppliers, CRM and marketing automation platforms became widely available, and therefore more affordable for businesses of all sizes. In fact, as of 2018, 49% of companies are now using marketing automation and CRMs as part of their overall marketing and business strategy.
Before we introduce you to the top marketing automation tools of 2022, let's take a look at marketing automation, what it can do and how it can benefit your business.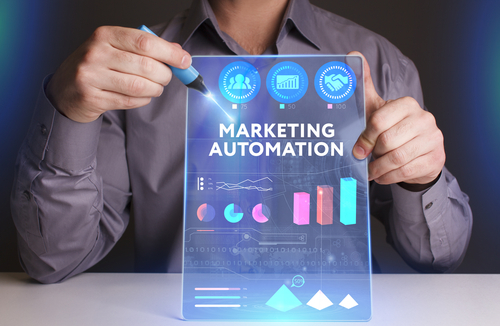 What is Marketing Automation?
Digital Marketing automation, as it has become known today, is a software that systemizes the actions of a marketing campaign including social media, email, blogs, web pages and other related tactics, making the implementation of these time consuming tasks that much quicker and easier. And because of this systemization, the software allows for greater creative and strategic marketing campaigns that can be tracked and measured, and ultimately deliver greater results.
This automation also gives marketers the opportunity to be consistent in their marketing efforts by offering a single cross channel journey to their audience that ensures a connected customer experience. The biggest benefit of marketing automation is that it is designed to deliver the right marketing campaign message at the right time, to the right leads, in the right place - nurturing their trust, guiding the buyer's process and resulting in more sales.
The Benefits of Marketing Automation
There are a variety of benefits that come with advanced marketing automation software, whether you own a small start-up company or a large multinational organisation. While marketing automation helps small businesses gain brand awareness and rise above their competitors, large corporations will be able to keep up with consumer and marketing demands on even the largest scale.
The benefits of Marketing Automation is ultimately the same across businesses and sectors, and these benefits include:
Time Saving: As all marketing campaigns, from social media posts to email campaigns, can be scheduled, personalised and organised well ahead of times. Some marketing automation systems can even schedule these posts to reach a specific audience or lead at a specific time.
Greater Productivity: Your marketing team saves time as they no longer have to focus their energy on time consuming tasks (typing out repetitive emails, posting content to a variety of platforms, storing customer data etc.), and they are now free to create campaigns and brainstorm ideas to ensure the best marketing campaigns possible for your business.
Personalisation: Through these platforms you are able to set up personalised campaigns and emails to suit where your lead is in the buying cycle. You are also able to set up automated emails that are personalised to the specific client name and their internets through the process of segmentation and lead qualification on the software. This kind of engagement boosts brand trust, customer loyalty and of course, sales.
Campaign Measurement and Tracking: With this software you are able to keep track and measure the success of your campaigns across all your marketing channels in a single place. From click-through-rates to lead qualification and sales, you have the ability to track and measure every campaign and follow every lead effectively.
Return on Investment: Through this software you are able to target a specific audience with a specific message, and because of this your marketing spend is being used effectively, resulting in a greater return.
Marketing automation tools in 2022 do not just help in making repetitive tasks easier, the software is all about optimizing your marketing efforts, customer experience and the efficiency of your marketing and sales teams.
As there are a number of Marketing Automation platforms available, we take a look at the top tools and what they offer, in the hopes of helping you make an informed decision when it comes to investing in a marketing automation and CRM solution for your business.
The Best Marketing Automation Tools for Businesses in 2022
HubSpot
Developed in 2006, HubSpot provides a complete CRM platform with the tools and integrations any business requires for marketing, sales and customer service. HubSpot also facilitates all the data collection you could ever need or want and this data will guide your marketing, and proves its value and Return on Investment.
HubSpot offers a variety of tools and has the capability to understand and cater to every part of the buyer's journey. The tools within the software are divided into what is known as "hubs," you can purchase these hubs separately, but when they are combined, they work together seamlessly ensuring success across your sales, marketing and customer support teams.
About HubSpot Marketing Hub
When it comes to Marketing Automation, HubSpot offers Marketing Hub, an inbound marketing and sales software that assists businesses in delivering marketing campaigns, attracting visitors, converting leads, nurturing leads and clients and closing deals.
What HubSpot Marketing Hub Offers:
Email Campaigns
Landing Pages
Blogs
Search Engine Optimisation
Social Media
Analytics
Marketing Automation
Through this software your marketing team is able to create compelling content, and get it to the right audience at the right time, ensuring high quality leads, and customer conversion.
With HubSpot Marketing, all of your marketing tools and information are available in a centralised, easy to use location, saving you time and helping your team provide the most personalised customer experience that converts quality leads into loyal customers.
About HubSpot CRM
The Customer Relationship Management (CRM) software helps your marketing and sales team organise and track all of your leads and current clients.
What HubSpot CRM Offers:
Activity Tracking
User Contact Information and Related Data
Pipeline Visibility
Live chats with Prospects and Clients
Syncing of Outlook and Gmail
This powerful tool saves your team from performing time-consuming menial tasks throughout the day, leaving them to do what it is they do best.
About HubSpot Sales Hub
The HubSpot Sales Hub is made up of tools that allow you to seamlessly manage, communicate with and track your leads. With this platform your team has more insight into the sales pipeline, empowering them to interact with potential customers without having to spend time entering data or writing similar emails over and over again. T
What HubSpot Sales Hub Offers:
Free Calling
Email Templates
Email Sequences
Pipeline Tracking
Meeting Scheduling

As the name suggests, the Sales Hub is designed to close more deals for your business.
Please note that each of these hubs comes with different subscriptions, and some tools may not be available for certain subscription levels.
The list of what HubSpot offers as a marketing platform is almost endless and these are just a few of the tools and benefits that come with the software. If you are looking to optimise and simplify your inbound marketing and sales processes, then HubSpot is the scalable one-stop solution you have been searching for.
MobileMonkey
MobileMonkey is an advanced chatbot platform that allows your business to respond to messages across the ever growing landscape of communication platforms. The platform allows you to connect with customers in Real-Time via Website Chat, SMS, Facebook Messenger & Instagram and has been lauded as the best chatbot platform for sales, marketing, and customer support available today.
MobileMonkey's OmniChat technology allows you to unify all your business messages in a single inbox, and allows you to efficiently filter conversations to agents and follow up with customers or potential customers via the OmbiChat inbox. With easy to use drag-and-drop features, you are able to design and launch your messaging campaigns within minutes - and no experience is required.
What MobileMonkey OmniChat can do for your Marketing:
Capture lead data
Ensure interactive Facebook ads
Grow your lead database
Vend coupons
Begin more conversations
Restart previous conversations
What MobileMonkey OmniChat can do for your Sales:
Help your team book more meetings
Recover abandoned shopping carts
Notify teams about warm leads
What MobileMonkey OmniChat can do for your Customer Support:
Automatically answer Frequently Asked Questions
Move to live chat whenever required
Direct customers to the correct agents
If you want to streamline your marketing, sales and support communications than MobileMonkey is what you have been searching for. And with best-in-class live support and access to MobileMonkey's chat marketing and automation experts, you are sure to receive the best service.
Marketo
Marketo is a software that is designed for Account-Based- Marketing, as well as SEO and content creation management.
What Marketo Offers:
Lead Nurturing, management and scoring
Email Marketing
Consumer Marketing
Website Personalisation
Bi-directional CRM synching
Web Activity Tracking
The software company offers bundles to its clients with focus on lead management, consumer marketing, email marketing, mobile marketing and customer base marketing. But unlike HubSpot and many of its counterparts, Marketo does not come with a built in CRM, however it can integrate with a variety of CRM platforms.
SalesForce
SalesForce is a CRM solution designed to bring companies and customers together, and like HubSpot, has the ability to align all your marketing and sales efforts in a single place.
In regards to marketing automation, SaleForce offers SalesForce Marketing Cloud that is an all-in-one platform that helps your business implement marketing campaigns in a single place. The software has the ability to streamline your marketing efforts across various platforms including email campaigns, and social media.
What SalesForce Marketing Cloud Offers:
B2C Management
Email Marketing
Mobile Messaging
Social Media Marketing
Digital Advertising
B2B Marketing Automation
Reporting and Tracking
SalesForce is great for marketing and sales alignment however, the problem with SalesForce is that it is difficult to set up, has a complex user interface and does take time to get used to. You also have to pay for add ons in order to get the best out of the software, so it can become frustrating for smaller businesses.
Sugar Market
Formally known as Salesfusion, Sugar Market is a marketing automation tool designed to help B2B companies link their sales and marketing efforts.
Sugar Market helps businesses by building revenue funnels that are created by customising digital conversations that marketing and sales reps can use to convert leads into customers. Through digital conversations and tools, your team is able to say the right thing to the right leads at the right time - helping guide the sales process.
What Sugar Market Offers:
Tools to drive website traffic
Email Campaigns
Lead Nurturing and Lead Scoring
Campaign Tracking
Measure ROI
Sugar Market is a great marketing automation tool for B2B businesses, however its functionality is not as intuitive as other platforms, and it can be difficult to navigate the system when you first begin using the software.
iContact
iContact is a marketing automation software that offers personalised and automated email marketing services. By sending out personalised emails your team can drive successful results with every email sent.
What iContact Offers:
Strategic Email Marketing Advisors
High Volume Sending
Customised Email Designs
Email Deliverability Services
iContact focuses on email marketing but the system also integrates landing pages, social media management and analytics together with your email marketing needs, helping you beat your competition and reach more contacts.
In Conclusion
Marketing automation tools are vast and it is vital you invest in a software that is scalable, and can grow with your business.
If you are looking for a Marketing Automation and CRM solution to help your business, Nexa is here to take you through the process. We'll work with you to understand the needs of your business, your goals, objectives and pain-points. With this information, we'll recommend the best solution and software implementation for your business, while working with your sales and marketing teams to ensure that they are able to use the systems effectively to produce positive results for your business. Talk to us today.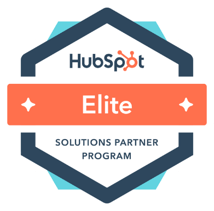 Nexa is a Diamond-tiered HubSpot Solutions Partner having implemented over 100 instances of the platform for clients across the world.
Contact us today and begin your Marketing Automation and CRM journey.