As we head into 2023, marketers the world over are scrambling to keep up with the latest marketing technology and trends while meeting budgets at the same time. In 2021-2022, marketing budgets took a significant dip. According to the 2021 Gartner State of marketing budget report, marketing budgets hit their lowest record level, dropping to 6.4% of business revenue in 2021 in stark contrast to the 11% of 2020. The same report by Gartner shows that CMOs moved their spending across channels, with marketing technology taking up 26.6% of the total marketing budget.
With the above in mind, marketers need to readjust their spending and focus their marketing endeavors on tools and tactics that yield results and a return on investment. So, how can this be done practically and within budget?
In this article we'll take a look at 4 important marketing tools and trends you need to focus on and apply to your budget in the new year, these include:
Customer Relationship Management Software
Inbound Marketing
Artificial Intelligence and Machine Learning
Video Marketing
Let's dive right in.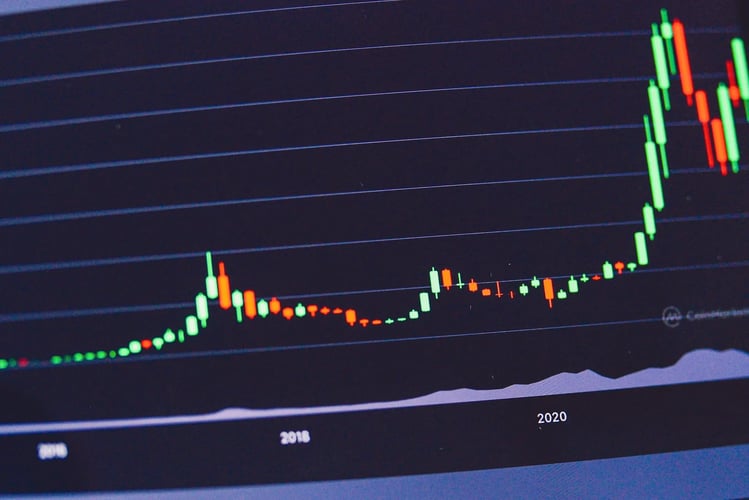 4 Marketing Tools and Trends to Invest in for 2023
1. Customer Relationship Management Software
Customer Relationship Management (CRM) technology is expected to be the single largest revenue area of spending on enterprise software in 2023. The reason CRMs are the go-to marketing technology is that they are designed to maximize profits and help your company thrive. This is why it is vital your business select the ideal CRM to suit your marketing, sales, and service requirements - and you best do this before your competitors do.
So, what exactly is a CRM and how can it benefit your business and marketing efforts?
CRM software is designed to help your business attract, engage, delight, and convert leads into customers, using streamlined marketing efforts and data analysis to better processes, increase sales, and nurture relationships.
There are a variety of benefits that come with a CRM, including:
Trustworthy and personalized reporting capabilities
Easy to view lead, marketing, sales, and service data
Improved marketing messaging with automation
Improved lead generation
Improved customer nurturing
Proactive marketing, sales, and service solutions
Simplified departmental collaboration
With a powerful CRM at the helm of your marketing efforts, your team members are able to gather insights and data, allowing them to work together to provide exceptional service to leads and customers.
Marketing and lead data is expertly presented by a CRM platform and helps your team better understand customers, thus creating greater marketing campaigns than ever before. This leads to better marketing messaging and outreach, all of which can be implemented through CRM automation.
Learn more about the power of CRMs for marketing in 2023, here.
2. Inbound Marketing
Inbound marketing has revolutionized the marketing field and is radically shifting the way new business leads are generated, nurtured, and converted into customers.
Ten years ago, cold-calling prospects was the norm and it was done in the hope that they would buy our products or services. Back then, our options were somewhat limited to print media, radio, and television or email marketing from an advertising perspective. But things have changed.
New-age customers loathe being called by salespeople without having prompted the call. They want to be in a position whereby they are in charge of the sales process and at the center of your marketing efforts. Today, a customer will reach out to the business when they have researched their options and are ready to take the next step. Google suggests that customers today are more than 70% through the purchasing and decision process BEFORE they even reach out to a potential supplier. And this is when inbound marketing comes into play. Inbound marketing is designed to attract, engage and delight potential customers while moving them through the buyer's journey.
This is made up of 4 significant stages:
Attraction: With inbound marketing, you create optimized content to draw the right people to your brand. This stage is all about providing value and simultaneously increasing your brand's visibility online.
Conversion: Through this tactic, you engage with the people who are drawn to your content - and this is the next critical stage in the inbound marketing journey. With an inbound marketing strategy and powerful CRM in place, your business can generate leads and guide these potential customers in their purchasing journey.
Nurturing: Inbound marketing strengthens this initial bond with potential customers and customers alike by providing them with more interactions and valuable content. Maintaining consistency and relevancy is part of the inbound philosophy.
Closing deals: This is when the leads take the final step and purchase with your business. It is the final stage of a process that inbound marketing aims to repeat with loyal customers.
By implementing the above stages, you drive customers through the sales process on their own terms. However, another important element to note is that inbound marketing has the ability to draw a straight line between your marketing efforts and the revenue generated from this, essentially this methodology measures accurate ROI - and who doesn't want that?
Investing time in creating a strong inbound marketing strategy is vital, and this methodology goes hand in hand with a quality CRM system and quality content creation.
Learn more about the importance of inbound marketing for 2023, here.
3. Artificial Intelligence and Machine Learning
There is a common theme throughout this article and that is the importance of CRMs in marketing. This is because CRMs are ahead of the game and leading the way in marketing innovation. 2023 will see the inclusion of AI in CRM software and according to a report released by HubSpot, 14% of global CIOs have already deployed AI and according to Gartner's 2019 CIO Agenda Survey, it's estimated that AI associated with CRM activities are projected to increase worldwide business revenue by an astounding $1.1 trillion by the end of 2021.
With these stats in mind, the modern marketing world needs to understand the requirements of the tech-savvy consumer, and these consumers expect instant communication and brand engagement. With this in mind, marketers need to invest in the best AI and machine learning technology to guide the buyer's journey and one of the most prominent players in this arena is the chatbot. A chatbot is a programmed interface that a website visitor is able to interact within real-time and these "bots" are programmed to behave and converse like humans and interact with the visitor in a conversational tone.
Thanks to ever-advancing technology, today, chatbots have been expertly programmed to be more personalized and answer specific questions - not just generic ones. This means that chatbots are designed to drive the customer journey smoothly and quickly without having leads fall through the cracks.
In 2023, it's time to take full advantage of new-age AI and drive the buyer's journey effortlessly - ultimately increasing your bottom line. Any business with a website should have a chatbot as part of its marketing strategy in 2023.
4. Video Marketing
Think about how many times you have watched a video today, be it on TikTok, Facebook or Instagram. Today, video is a part of our daily lives and the marketing world has taken notice. Thanks to new technology and social media accessibility, video marketing is about engagement, social "shareability" and virality. And if you want to stay ahead in your industry, you need to invest in video marketing before your competitors get ahead of you.
The reason video is so powerful is that it is easy to consume. We live in the digital age and as consumers, our attention span has shrunk considerably. And with this in mind, dynamic and strategic video content allows marketers to grab the attention of the digital audience to a greater degree than long-winded text or static imagery.
As a business owner or marketer you may be considering the expense of video marketing, as stated above, budget is important in 2023. So, will video fit into your budget? The answer is a resounding yes.
Thanks to new-age technology and social platforms, video is becoming less expensive to produce. In fact, a simple smartphone camera can be used to create a full-length, eye-catching video. And social media platforms like TikTok and Instagram make it easier for anyone to edit a video to their liking. Essentially, there is no excuse to not get on board with video marketing in 2023.
The Wrap Up
The above outlines 4 practical tactics you can use to better your marketing efforts in 2023. All of the above work together to ensure your marketing message reaches the right audience, at the right time, on the right platform.
With a powerful CRM at the helm of all your marketing efforts, and with your focus placed firmly on automation, inbound marketing, AI, and video content - you are sure to have a stellar business year.
Contact NEXA for all your digital marketing needs.