Search Engine Optimization, commonly referred to as SEO, is the process of improving the quality and quantity of website traffic or web page traffic from the search engine results. SEO is a tactic designed to target organic traffic rather than to direct paid traffic to the site.
As a digital marketing strategy, SEO considers how the search engines work, understands search algorithms, unpacks user intent and analyses user behavior in order to optimize website or webpage reach.
However, it is not a simple process and SEO consists of a variety of specialized tactics including:
In this article, we will be unpacking off-page optimization for Search Engine Optimization.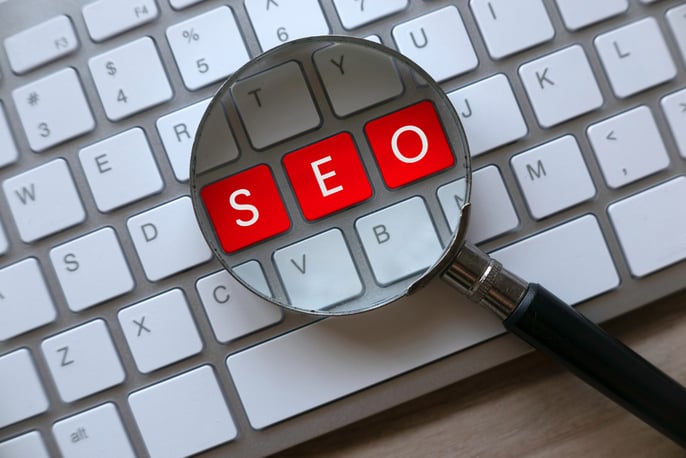 Defining Off-Page Optimization
Off-page SEO refers to all the digital marketing tactics that are implemented outside of your website to better your search engine rankings. When off-page optimization is mentioned, many immediately think of link building and link building only. However, there are many other off-page optimization tactics that need to be considered if you want your website to gain a competitive edge.
These tactics include social media marketing, citation building, off site content marketing and brand building. Essentially, any tactic that doesn't involve making changes to your own website but helps in your search rankings is considered off-page optimization.
To put it as simply as possible: your off page signals will help both users and search engines gain a better understanding of your brand and this will, in turn, better your site's authority and build key relevance factors when it comes to ranking.
The Importance of Off-Page Optimization
As stated previously, off-page optimization involves numerous digital marketing tactics that take place off your website. Link building is often considered the most important element of off-page optimization but other important tactics include content marketing, landing reviews, building local citations and even podcasts.
Essentially, off-page optimization is about building relevance and authority online which in turn, helps you outrank your competitors in the long run. You see, in order to build your site authority you need to be seen as a trusted industry leader and in order to do this, you need to build your brand relevance outside of your website. By being mentioned on other sites and having further brand engagement online, the search engine algorithms will begin to view your business as an industry authority and trust your brand - which results in higher online rankings.
Below, we will take a look at the top 7 off-page optimization tactics for the coming year.
5 Off-Page Optimization Tactics For 2022
The top 5 off-page optimization tactics to consider for 2022 are:
Link Building

Brand Building

Content Marketing

Social Media

Local SEO
Here, we will unpack each of these tactics and explain why they should form a part of your overall SEO and digital marketing tactics in the coming year.
1. Link Building
Link building is the backbone of all off-page optimization strategies and plays an important part in helping Google rank your website. The reason this tactic is so important is because it builds your brand's authority and having links from authoritative websites will help you position your own site as an authority.
When it comes to building links to your website through other sites, you need to earn quality links from authority sites. It is vital you focus on quality over quantity in this regard as Google and other search engines will quickly pick up on spam-like links. But this isn't the only element of link building, you should always aim to land links from websites that align with your own. This means you need to find websites that tackle the same topics your business tackles. For example: a digital marketing company may want to target an online magazine that focuses on digital marketing and related trends.
The goal is to make sure your link building makes sense and provides the search algorithms with more context about your business and your business offerings.
2. Brand Building
Search engines reward brands and if you build your business into a brand you can be sure that your search rankings will rise. This is why brand building should be a part of your off-page optimization strategy and digital marketing strategy as a whole. So, how does brand building connect with your SEO efforts?
One of the strongest indicators that you are building a successful brand is to achieve more brand searches. This means having users actively seeking out your brand in their search engine queries.
Search queries in the search engine results pages for your brand name are important touchpoints for both algorithms and people and therefore, this is key for online success. In order to do this successfully, you should consistently be tracking, analyzing and evaluating your brand presence and brand searches.
In order to grow your brand name you need to promote your brand through a variety of marketing tactics including social media, video marketing and content sharing. And in the process, you will find that you naturally earn links and mentions on other authoritative websites without having to even put in proactive work in this regard.
3. Content Marketing
It is normal to immediately think of content marketing as on-page optimization, that is: the publishing of content on your website or blog pages. But content marketing is holistic and can be both off-page and on-page in terms of SEO. Publishing quality content to your website is vital but this is just one part of content marketing for SEO purposes.
The common theme that has been running throughout this article is that of "building brand authority." And off-page content marketing such as guest blogs for authoritative sites, online magazines and online thought-leadership interviews play a role in off-page content optimization.
Common and effective content marketing tactics that will promote your off-page optimization signals include:
Guest Blogs
Magazine articles
Guest interviews
Surveys, studies & research papers
Whitepapers & eBooks
Podcasts
Video interviews
Social Media content
Think of your off-page content optimization as a form of new-age digital PR and you will understand its benefit.
4. Social Media
The impact of social media on SEO is still an ongoing debate and marketers are actively researching this concept. According to Damien Martin of Shufti Pro, "Bing certainly ranks pages with more shares higher than pages with fewer shares," so when it comes to Bing, we know this to be true. It is also important to note that this is also stated in Bing's Webmaster Guidelines. Therefore, we know that social media impacts a page's ranking on the Bing search engines.
Then there is search engine powerhouse Google. Google has stated that social media doesn't directly affect search engine rankings but some groundbreaking studies have proven a correlation between rankings and social shares. No one knows for sure but we do not that Social Media plays an indirect role in rankings and this is something marketers cannot ignore.
But it isn't just about SEO for search engines. What about treating social media as a search engine itself?
We live in the digital age and social media has become a part of our lives, from the way we communicate to the way we make purchases. Consumers don't only turn to search engines to find information, they also turn to social media platforms. This means that you need to treat your social media platforms as a search engine and provide relevant and helpful content that engages your audience. This won't directly affect your search engine rankings but it will build your online authority.
Learn more about how social media can improve your search engine rankings, here.
5. Local SEO
Local SEO is a complete discipline of SEO in its own right but there are certain elements of this tactic that can fall under off-page SEO these being: Google my Business and Citations.
Google my Business gives you the opportunity to list your business location on Google Maps and in the local search results. Through this, you are able to display any important information about your business including your contact details, website URL and opening/closing times. It has also been reported that 46% of all Google searches are looking for local information and that 4 in 5 consumers use search engines to find local information. It is a simple fact that if it is not your business that is showing amongst local GMB results, it is one of your competitors.
With the above in mind, Google my Business is vital when it comes to the online presence of any local business and getting your page to rank on the map is considered a part of off-page SEO. You see, GMB isn't part of your own website and exists completely separate from your page.
A citation is an online mention of your business that usually references not only your business name but also your NAP (name, address, and phone number). Essentially, a Citation is an online business listing.
If you are a local business looking to rank for geographically targeted search terms both on the standard SERPs or as part of local SERPs, you can't ignore the importance of citations, as they are considered to be one of the main off-page ranking factors. One of the most important things to consider when implementing citations is to make sure they are consistent. If your citations lack coherency and your NAP references don't match up, your rankings will take a nosedive. Remember - consistency is key.
The Wrap Up
Off-page optimization is not just about external link building. In order to gain SEO success in 2022, it is important to recognize all other elements that make up off-page optimization. It comes down to brand building and building brand authority and through all of the above-mentioned tactics you are able to do just that.
As we head into 2022, make sure you use off-page SEO as part of your wider digital strategy, and you will be sure to enjoy solid growth in the coming year.
How We Can Help
At Nexa, we understand the power of Search Engine Optimization and off-page optimization and believe that all businesses need to harness it.
Contact us today for all your SEO requirements - and get ranking!