TikTok is the latest craze in social media, with growth that continues to increase. It comes as no surprise that marketers are turning to the platform for their social media marketing. We've got all the details you need to know if you're wondering if this platform is right for you and how to go about creating a strategy that works.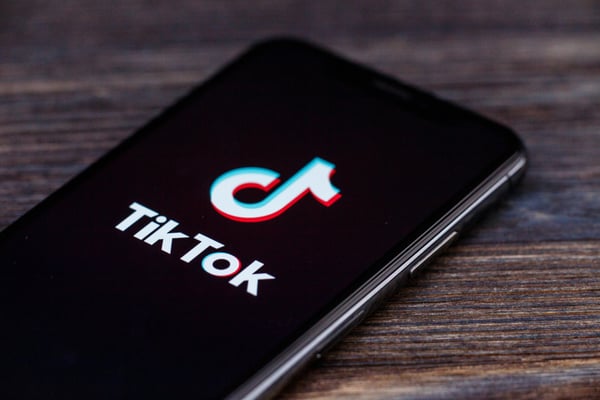 The background in a nutshell
TikTok is a Chinese social media app that has spread in popularity around the globe. Douyin, as it is referred to in China, is a video sharing platform developed by the tech firm ByteDance. Simply put, users create and share videos that can be easily edited and tweaked with features including filters and music.
This social media platform oftentimes features videos that showcase challenges, dances and humorous clips. It is the fastest growing social media platform with more than 800 million users worldwide. With this in mind, it's no wonder this is where advertisers are seeking to gain exposure.
TikTok stats
Over 800 million monthly active users (surpassing Snapchat, LinkedIn, Twitter and Pinterest), ranking it among the top 10 most popular apps
TikTok is the sixth most popular app globally based on the number of monthly active users
TikTok is available in over 150 regions and more than 75 different languages
The TikTok platform is predominantly used by younger audiences (between sixteen and twenty four year olds)
Looking for the best way to reach Gen Z?
There are two major draws to TikTok: the youthful appeal and the fact that this is where modern day pop culture is being established. Both of these aspects can have a significant impact on businesses, as brands have the opportunity to join in on the mix and connect with their audience in a way that is relevant.
TikTok users create fifteen second video clips, or create a series by incorporating 4 fifteen second clips together in editing. The video editing capabilities are simple to use and add dramatic effect, with the addition of various filters and stickers available to use as well. At the top of a profile, there are three specific metrics: following, followers and likes (referring to the cumulative number of likes across your posts).
TikTok is one of the most social apps, with high levels of user engagement. These engagements are unlike other social media apps as they include reactionary clips, duets and of course the familiar likes and comments. The platform refers to this as "interactivity." Users have a feed to scroll through that features content that is either being followed, searched for or recommended based on the current trends.
Where teenagers of today are gaining fame is through their videos on the platform, becoming viral sensations that are recognised. There are kids who have views in the billions range. Oftentimes this fame has led them to establish thriving YouTube accounts, which is a complementary medium for markets to use to target their audience as well. A shining example of one of these TikTok turned YouTuber stars is Charli D'amelio who has over 5 million subscribers.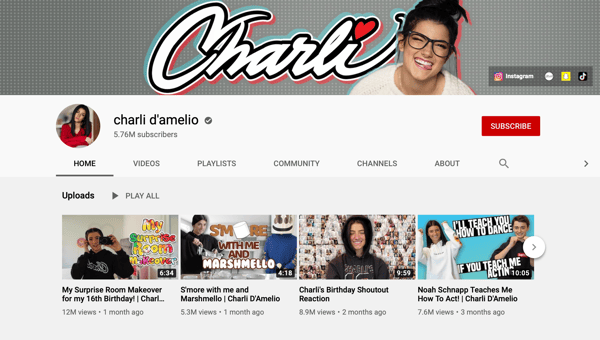 TikTok marketing strategy
When it comes to advertising, TikTok says:
"TikTok For Business is where you can unleash your brand's creative side. A fully immersive no judgement world, where there's an audience for every voice.

No matter how big or small your business, no matter what you're making or selling, we believe your brand deserves to be discovered here."
The platform has recently launched 'TikTok for Business' which is aimed at growing the advertising potential for businesses. Brands are encouraged to join the platform and make use of one of their 4 types of advertising available, namely: in-stream videos, brand takeovers, hashtag challenges and top view. All of these ad formats are monitored to ensure that the user experience is prized above all else, including monetisation.
Marketers would be wise to implement strategies on TikTok now as the platform continues to grow and advertising opens up to more regions around the world. Brand's are presented with the opportunity to appeal to younger audiences and find their quirky sides. Users enjoy viewing the snippets of content, from sneak peaks to fun at the office. Content is easily circulated and can quickly rise in popularity, with the potential to go viral being very real.
In comparison to other popular social media platforms, TikTok is best at showcasing content that is creative and true to the real world - meaning it is off the bat and not as polished as other popular platforms like Instagram and YouTube.
In summary
TikTok is a platform with far too much growth to ignore. Reach wider audiences through experimental content and generates fun interactions. This content can be developed both organically and through paid advertising.
Ready to talk TikTok? Book a meeting with us at Nexa. We can help you develop a complete social media marketing strategy that is suited to your business.