Did you know you can generate leads via Facebook? If so, are you sure you're maximizing yours to their fullest potential? In this article, we'll be discussing the best practices to help improve the quality of leads your Facebook forms are generating.
Lead generation is an essential part of digital marketing and a very helpful tool in growing your database. By generating leads via social media networks, you're providing your consumers with convenience as you're meeting them where they're at. Since these forms are developed by the networks with an optimal user experience in mind, you can be sure that targeting is accurate and the process is simple and effective.
Here's how to fill out your lead generation form on Facebook: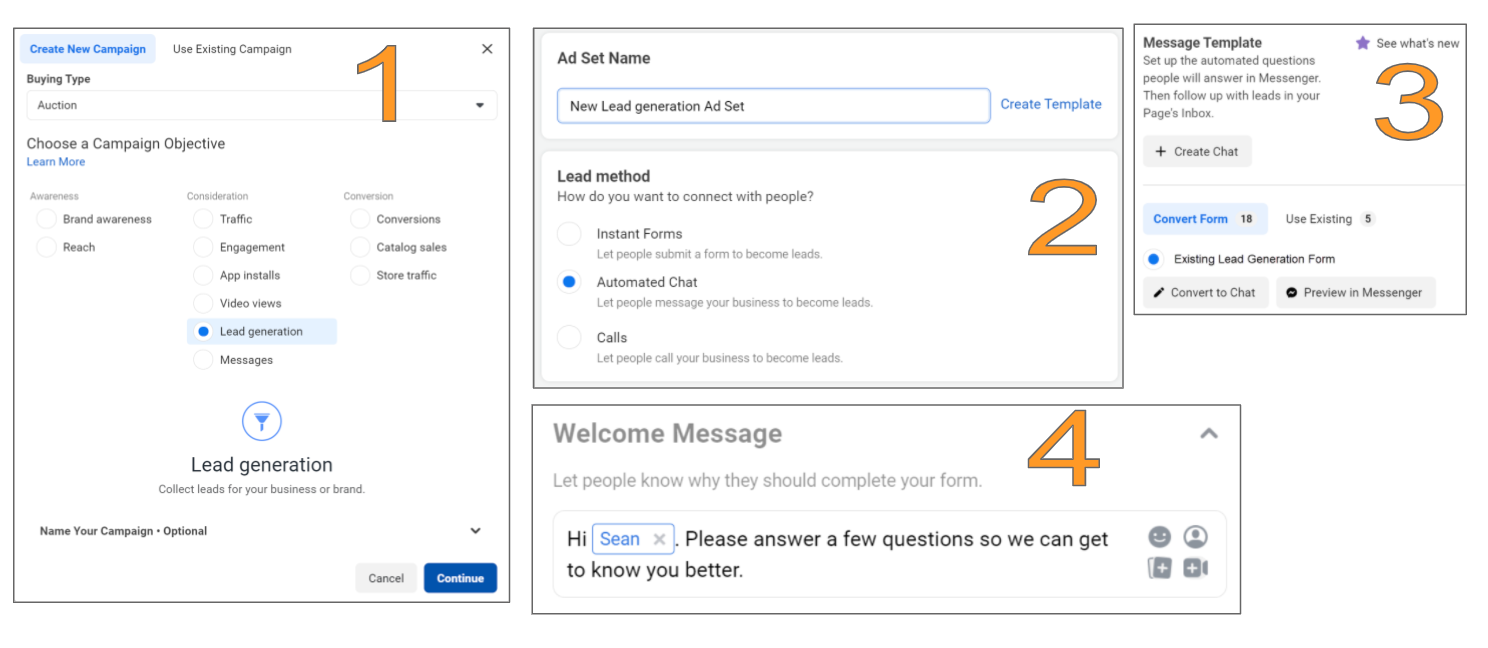 Best Practices for Generating Leads on Facebook
Let's go through some of the settings you need to be aware of that will help you collect higher-quality leads. By doing this, you'll save your time when it comes to lead qualification, and have more time to focus on leads that are true prospects.
When deciding on the form type, select "Higher Intent." This adds a confirmation screen before the leads are submitted so that the information supplied is confirmed. The other option is "More Volume," though this is used for quick entries and may attract poorer quality leads.
You can create lead generation forms on Facebook. When creating your form, you can use custom questions in a variety of formats. These include:
Multiple choice
Short answer
Conditional
Appointment request
These options allow you to tailor the content in a way that makes the most sense for your business goals and customer needs. When you're using a CRM system, it is best practice to match these fields as closely as possible to your CRM. This helps keep things organized and seamless. These forms can be used across Messenger, Instagram direct message, and WhatsApp.
There are two call-to-action options: a button and text. The best CTAs include downloading an asset, contact details to reach out the business, and a link to your website to encourage website visits.
Set 'Flexible Form Delivery' when creating your form, as this converts existing lead forms into automated chats which is super helpful when supporting your leads. Questions will be delivered via a form or automated chat where you're most likely to get a response.
Conversion leads are a newer feature that uses Facebook's Conversions APO to improve the overall quality of the lead. The system uses signals from your backend data to serve ads to users that are more likely to be a higher quality lead, primed for conversion. It is essentially the optimization of your leads.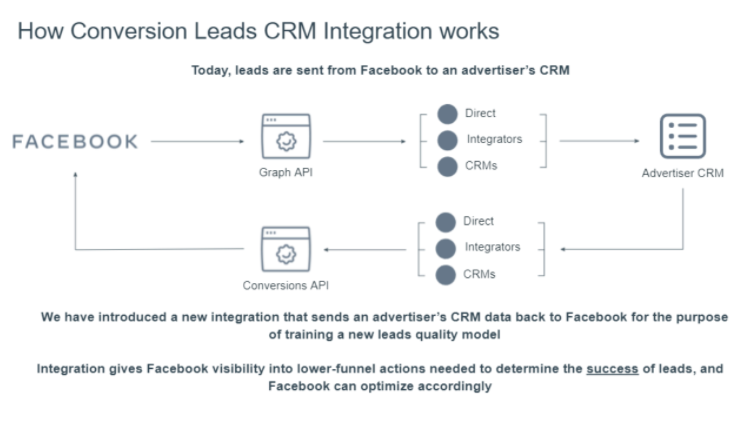 Configuring Your CRM
By connecting your CRM system to Facebook via the Conversions API (CAPI), you can now send those funnel stages ( MQLs, Prospects, Customers, etc.) back to Facebook for tracking and optimization purposes.
For more information on how to set up CRM integration, visit Facebook's handy guide on APO conversions. By aligning your CRM system with your social media lead generation efforts, you'll be able to maximize lead potential and generation.
Do you need help with generating high-quality leads? Get in touch with us at Nexa. We can help you increase your sales by generating more leads, whether that's on social media or your website.