When you are online and searching for something you need, do you ever go past the first page of the search results? Probably not. You want information on a business, service or product as soon as possible, and you trust your search engine to provide you with answers to your search that are trustworthy, relevant and helpful. So, is there really a need to go past the first page?
With this in mind, when you search for your business online, does your website show up on the front page of the search results? When you search for your products or services, does your website rank at all? If not, how do you expect any potential customers to find your business and how do you intend to grow your business and your brand?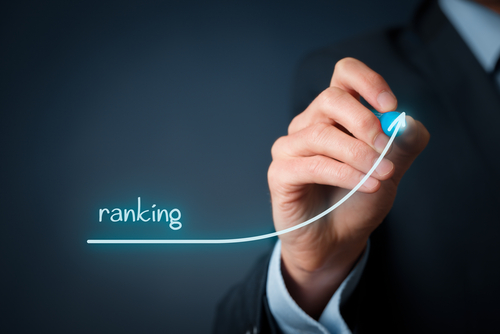 Your search visibility is vital to business success and Search Engine Optimisation is the digital marketing tool that will help your website rise up the ranks on the search results pages. Search Engine Optimisation refers to a set of techniques and strategies used for optimising a website so that it can achieve higher rankings in search results. Being visible in search results is a powerful way to increase the quality of traffic to your website, and convert potential leads into paying clients. Essentially, being seen online is valuable and will help your business grow and thrive.
Ranking well online is not only about gaining more clients, it also helps gain brand awareness and has the ability to nurture relationships with your prospective clients, positioning your business as authoritative and trustworthy in your field.
In today's competitive digital market, you need to be seen online and you need to rank higher than your competitors in order to keep your business booming. And with that in mind, SEO is more vital than ever and is a valuable asset to any business.
For example at Nexa, our search visibility score is 75.1% while our closest competitor ranks at 33.7%, less than one half times. Against this, we clock 7,459 website visits a month compared to 2,453 for the competitor, that is more than 3 times visits!. And this can be equated in cash. The average Cost-Per-Click for our industry is US$ 7.20, which means our SEO and organic search traffic can be valued accurately at US$ 53,086 a month. Money talks, and search visibility speaks volumes. As for the competition, they will end up spending more for the same visibility as us, while we can deploy that money in other areas.
SEO is more important than ever, and below we take a look at why it is important to rank well online and what it can do for your business and your bottom line.
The Benefits of Ranking Well in the Search Engine Results Pages:
Organic Search is the primary source of website traffic
Organic search refers to when a user types in specific keywords or search terms into a search engine. Organic search results will then appear as a list, and are based on relevance to the search terms, this excludes advertisements.

Organic search is a massive part of any business's website success, and is a vital component of the buyer funnel. The majority of search engine users are more likely to click on one of the top 5 suggestions that appear in the results pages. And this is why it is important your business is present. By ranking well, you will gain more visitors to your website and you can convert those visitors into leads, and ultimately paying customers.
Trust and Brand Awareness
The goal of any experienced Search Engine Optimisation specialist is to establish a technically strong foundation for a website. This is made up of good user experience, back-linking, quality content and easy to use navigation. Building a website on these foundational elements will make your website easy to discover online as it makes your website trustworthy. Many tactics go into establishing authority on search engines, and this authority is created over time as a result of elements such as:


Quality back-link profiles
Positive user behaviour
Optimised on page elements
Optimised content
Machine learning signals


However, you cannot build authority over night, it is earned and built over a period of time. It will take patience, commitment, and effort but it offers long-term value. Once your website begins to rank, and more traffic comes on to your site, the more leads you will gain, and the more sales you will make - over and above your competitors who rank below you.
SEO Impacts the Buying Cycle
Customers will always do their research and this is one of the greatest advantages of the internet and search engines from a buyers point of view. By ranking well in the search results, you put your business front of mind when a potential consumer is searching for your business offerings. This will also undoubtedly impact the buying cycle positively. Your business needs to be visible when people are looking to make a connection with a business that offers your services. SEO will enhance your visibility and direct potential clients to your website when they are actively in the process of searching for what it is you offer. Essentially, by being visible, you make the buying decision that much easier for the client.
Search Visibility is Valuable
Yes, Search Engine Optimisation costs money, but all the best things do. However, SEO is cost-effective in the grand scheme of things as its payoff is considerable and benefits your bottom line. If you rank well on the search results, you are not simply implementing a marketing tactic, you are making a strategic business investment, one that will reap rewards for years to come. But it is important that we help you understand how much search visibility is actually worth. As outlined above, we mentioned that Nexa has achieved a high visibility score, and our search visibility ensures that we have a larger share of traffic than our competitor by at least 3x.

In real business terms, this allows us to invest marketing budget in areas other than Google AdWords, unlike any of our competitors - and this is what all businesses should be striving for. You see, it is about search engine ownership as opposed to search engine optimisation, and that is what we can offer your business.
In Conclusion
Ranking well on search engines is a valuable investment for any business. When considering SEO for your organisation, you need to ask yourself whether you want your website to be optimised for search engines, or if you want to own the search engine results relevant to your business.
If you are looking to own the search engine results, then Nexa is the agency for you. We focus on improving your search visibility, your search visibility in comparison to your competitors, and the value of your organic ranking in currency.
If you are looking to implement SEO for your business, and you are looking to own the search results, Nexa is here to help. Contact us today for all your Search Engine Optimisation requirements and get ranking.