Inbound marketing is the latest digital marketing tactic and is designed to draw the consumer to your business as opposed to pushing your business onto the consumer. But how does this tactic fare for real estate marketers? Can real estate developers and agencies take advantage of the powers of "Inbound Marketing" and platform created by the originators of this term, HubSpot?
In days gone by, real estate marketers (whether these are developers or agencies) would place adverts in print magazines, construct massive billboards and create pole ads in hopes of attracting leads. The problem with this traditional tactic is that marketers begin to spread too wide a net, and it becomes difficult to find high quality leads. Inbound marketing has changed all of this, and is focused on attracting, engaging, and delighting high quality leads. It has now become essential for real estate marketers to take advantage of inbound marketing and the tools available to help manage successful inbound marketing campaigns. There are a variety of tools available on the market to help real estate developers agencies , with HubSpot being the most effective for the real estate industry.
HubSpot is a Customer Relationship Management software that offers a centralised place for your marketing team to create campaigns and content, engage with customers, analyse data, store lead information and close sales. This marketing, sales and service solution is particularly effective for the real estate industry and is a tool you should consider when launching your inbound marketing strategy.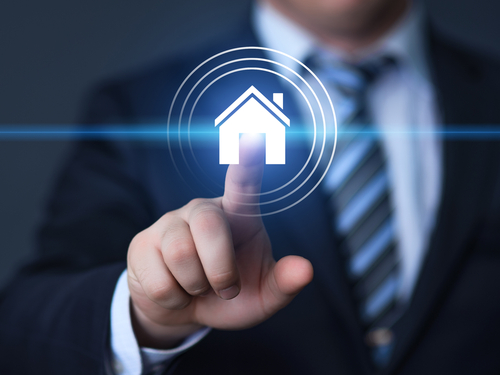 Before we dive into the tools available through HubSpot, let's take a look at the benefits of inbound marketing for real estate.
Why Inbound Marketing is Important for Real Estate
Strong Online Presence
When a potential customer requires information regarding the property industry, the first place they will look is online. Previously, if potential buyers were interested in learning a little about real estate they would have used traditional means to gain information including newspapers and magazines.
Today, 90% of real estate agencies have websites, and many of these websites are complete with property listings to help the consumer research and understand the property market.
The buying journey begins online, and if you do not have a strong online presence, from a website to social media presence, how do you expect to reach the consumer? Inbound marketing strategy is designed to help you build a powerful online presence so that when potential buyers begin the research phase of the buying journey, they are able to find you and your business effortlessly.
Better Targeting Means Better Returns
As mentioned previously, real estate marketers cast too wide a net with traditional marketing tactics and this makes it difficult to reach the right audience. With television adverts and billboards, marketers can only hope to find a few people (out of hundreds) who may actually require the services of an agent.
However, inbound marketing has stepped in to fix this. This strategy targets specific audiences through a variety of tactics including:
Social Media Ads: These ads target a specific audience as you can use specific demographics to reach your audience.
Content Creation: By producing high quality, informative and helpful online content you are able to reach your audience while they are actively seeking information regarding your industry and your services.
Search Engine Optimisation: By creating consistent and relevant content you build search engine authority and will rise up the search engine ranks. Ensuing your audience finds you at the right time.
Lead generation forms: You are also able to collect important lead information including contact details through lead forms which gives you the opportunity to further nurture relationships with leads which in turn, leads to increased sales and business growth.
As a result of being able to reach your target audience at the right time, your return on investment is substantially greater than traditional marketing.
Build Trust and Establish your Business as an Industry Leader
Content creation is an important part of inbound marketing. Not only does content drive relevant traffic to your website, but high quality, informative content helps your business establish itself as a real estate thought leader.
As we keep reiterating, homebuyers will always go online to do their research and they are looking for helpful information when they do this. You want to be the business providing them with this information in order to gain their trust. This can be done through a variety of tactics including blog creation, social media posts, e-books, newsletters and more.
Nurture Leads and Build Relationships
Buying a home or property is not an impulse buy and you need to nurture and inform your leads if you want to convert them into clients. Through inbound marketing, you are able to build relationships with your leads by nurturing them personalised emails and newsletters that reach them at the right time, with the right message.

CRM software allows you to send automated emails to your leads that allow you to provide them with regular content that relates to their specific needs and where they are in the buying funnel. This strategy keeps your business front of mind and when they are ready to make a purchase - they will reach out to your team which results in greater sales and business growth.
HubSpot for Real Estate
HubSpot is a free inbound marketing solution, with extra features that come at an added cost. Countless businesses across the world use HubSpot for their Customer Relationship Management as this marketing, sales and service platform significantly improves the ability to market your services to the right people - at the right time - with the right message.
What HubSpot will do for your Real Estate Business
Track your Leads
HubSpot software is designed to collect and organise your lead contact information, helping you track their online behaviour and buyer intention in real time. This makes it easy for your marketing team to customise marketing campaigns to address the specific needs of your leads. For example: if a lead visits your website and browses through your property listings (which indicates they are looking to make a purchase), you are able to tailor your email campaigns and marketing message to suit their specific needs.
Automated Sales Platform
Not only does HubSpot offer a marketing platform, it also has a sales platform that allows you track all your clients and leads. This makes it easier for your sales team to track, organise and manage your sales data by syncing your lead data in a single place and logging sales activities effortlessly. HubSpot also has a feature that allows your team to view the sales pipeline of every customer or lead and you can create your deal dashboard to suit your real estate sales strategy.
Manage Campaigns for your Property Listings
HubSpot gives you the opportunity to create and manage the campaigns for your property listings. This will improve your ability to attract, engage, delight and nurture leads. Take a look at some of the below HubSpot tools that allow you to manage your property listings through the platform:
Personalised and Automated Email: Customised email templates, audience segmentation to ensure you send your leads content that is relevant to them, email and newsletter scheduling, automated responses to repetitive inquiries.
Click to Call: You are able to add call-to-actions to your property listings. HubSpot offers Call-to-actions that allows clients to fill out a lead form or call your business at a specific number however, this takes effort and a few more clicks than a client wants. HubSpot offers click-to-call as an option which allows leads to call you immediately. All they have to do is click on the CTA and your number will automatically be dialed for them.
Meeting Scheduling: HubSpot helps with time management which is especially important for your sales team. All team members are able to access their calendars through the platform which ensures they do not double book themselves or forget a meeting.
Team Cohesion: Through HubSpot you are able to assign tasks and leads to your team members and you are also able to track their progress.
These are just a few of the tools that HubSpot offers, all of which benefit Real Estate businesses and help lead to business growth.
In Summary
Inbound marketing has become vital for real estate marketing success and HubSpot makes the process that much easier. By using HubSpot for your real estate marketing you will be able to convert leads, create team cohesion, and nurture your prospects and current clients.
Since 2005, Nexa has provided inbound marketing and sales lead generation for the real estate industry. We are proud to be the region's leading and only HubSpot Diamond Agency Partner and have been recognised as thought leaders and innovators within this field. If you are looking to generate leads for your real estate business, we can help.
Contact Nexa today and drive highly qualified sales leads for your business. Nexa works with global businesses such as CBRE, JLL, Savills, Berkeley Group and Northacre as well as local developers and real estate agencies.