Snapchat is a mobile application used on iOS and Android devices. The primary concept that formed the development of the app is that any video, image, or message you send via the platform is only made available to the receiver for a short amount of time. The media will become inaccessible after this period. But as the platform has evolved, so too have the marketing opportunities for brands. This article explores the latest lead generation options available on Snapchat today.
In the beginning, the app was focused on person-person photo sharing. As it has developed and evolved over the years, it is used for a range of tasks including sending live videos, messaging, creating avatars, and sharing stories that are broadcast to your followers. The app also has a "discovery" feature that delivers short-form content from major media platforms such as Buzzfeed.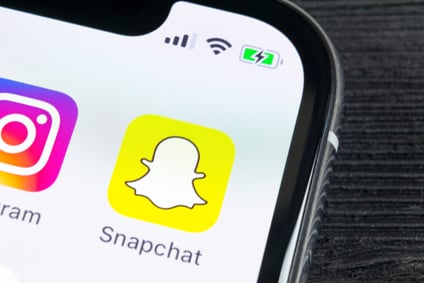 But the key to Snapchat's popularity is its ability to provide instant communication through your mobile device and it is this easy accessibility that makes it a powerful platform for sales lead generation.
How to use Snapchat for Sales Lead Generation
1. Strategic Content Creation is Key
Like all forms of online lead generation, content is vital to your campaign. When creating content for Snapchat, you need to know what content works well on the platform. As Snapchat has evolved from a simple photo sharing app, videos have become the most effective form of content on the platform. Photos are a close second. If you need to make use of text in your posts, make sure to add visuals to make them appealing to your audience. People come on Snapchat to watch and view media, not to read long-form content.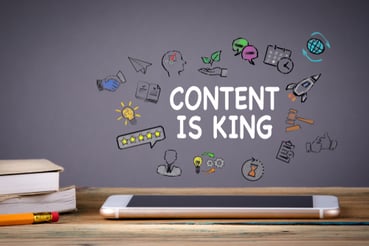 Try to keep your Snapchat content more "real", as opposed to over stylised. You want your content to feel organic on the platform, making your business more appealing and relatable. Snapchat was not originally designed for business purposes, and was created as a personal platform for individuals, so you don't want to overwhelm your audience with an overly corporate feel. A great way to keep your content relatable is to make use of Snapchat filters, they are the main reason the platform grew in popularity and play a big role in engagement.
When it comes to Snapchat best practices for content, keep your snaps short and sweet - get straight to the point. You need to get your message across in 10 seconds or less. And don't try to over complicate things by sending your message out in a series of different snaps. However, you can build your message into a story and over the course of a day - keeping your messaging cohesive and in sync.
Your content should always have a strong Call to Action (CTA) because you need to grab the attention of your audience in a short space of time. Make sure to prompt your audience to action immediately, if you don't make your point clear, they will click away and look for other content. This drives home the point: keep your content short, relatable, fun, and make sure you get to the point as quickly as possible.
2. Creating Clickable Links
There are a few ways to create clickable links on Snapchat for the purpose of Lead Generation.
A deep link allows a user to click on an ad from an app they have already installed on their mobile, and they will be taken directly to the linked content/landing page - placing your audience directly at the point of sale.
This is the most effective link generating method. Have you ever seen content on Snapchat that has text directing you to "Swipe Up" or "Read More?" This is "link to content." If your Snapchat content is enticing and visually appealing enough, the viewer will swipe up and be taken through to more of your content. If your content is helpful, and offers information that the user has been looking for, then your time with them is significantly extended from the time you would have with them on Snapchat. This is ideal for Lead Generation, and has the power to convert a prospect into a paying customer.
Link to Mobile Optimised Landing Pages
You can enable a link to a mobile landing page from your snaps. This is vital for Snapchat lead generation. Your landing page will work as a lead magnet, prompting the user to fill out a form and provide their contact information. It is also important that your landing page is designed for mobile use as Snapchat is a mobile app and all users will be taken to your page via their mobile device.
When it comes to strategising your Snapchat lead generation campaign, make sure that your links extend the brand story you are telling on the platform. Build on what you have created and maintain the same feeling that your Snapchat story had when the user is directed to your landing page. By keeping your brand identity cohesive, you will build trust with the Snapchat user, nurture the relationship, and convert leads into loyal, paying customers.
3. Qualify Prospects with a Giveaway
Giveaways are a fun and engaging way to generate the contact details of prospective clients and build an email database. Don't make the mistake of giving away a product that is not associated with your brand and your business.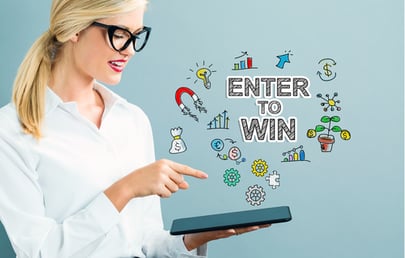 Many marketers make the mistake of giving away something unrelated to the business, for example, iPads are a popular giveaway option for all businesses but you may find that you do not generate viable leads through this tactic. You want to attract people who are interested in your particular product and service, so make sure that your giveaway is in line with your brand. Once people enter your giveaway competition, they have essentially qualified themselves as being in the market for your product or service offerings.
Once you know what it is you want to give away, make an eye-catching announcement about it to your Snapchat audience. Do this through your Snapchat story, and announce the giveaway throughout the week. You can also tease your audience about the giveaway before you launch the campaign, therefore they will keep an eye on your story, and wait for the big announcement. What makes Snapchat giveaways or competitions so powerful, is that they come with a sense of urgency. Your Snapchat story competition will disappear in 24 hours, and your audience is very aware of this, thus they are motivated to act quickly and impulsively when entering your competition.
Your competition should be linked to a mobile landing page (as per above), where the user will have to fill out their information, and through this, you will be able to build your email database, nurture prospects, develop relationships with leads, and convert them into paying customers.
4. Snapchat's Ad Manager
Snapchat's Ad Manager is one of the most impressive advertising platforms on social media today. It offers diverse features, from audience targeting to building adverts directly on the site. Snapchat adverts are video based and the app provides a platform that allows for the creation and editing of videos, making the process that much easier and streamlined.
Target Audience and Immersive Ad Content
Snapchat Ads are a largely untapped advertising channel for digital marketers and the app offers great benefits including;
An active and engaging user base

: Currently there are over

166 million active users

on snapchat. These users spend over half an hour on the app and open the app over 18 times per day.




Untapped Audience:

A big percentage of Snapchat users cannot be reached on platforms such as Facebook.

This means you will be reaching an untapped market that will garner new leads.




Strong Targeting

: You can reach your audience based on their demographics, interests and online and offline behaviours. You are also able to use your own information and data to reach your customers on Snapchat.
Snapchat offers a space for you to find quality leads, and leads you would not usually get on other social platforms.
In Conclusion
Snapchat is a powerful social platform when it comes to engagement, and because of this, it has the potential to generate viable leads.
There are many ways to make use of Snapchat for marketing purposes, and this platform should not be overlooked. Social media has evolved over the last decade, and it heavily influences how businesses engage with their customers and generate new business.
At Nexa, we offer a full range of Social Media services and can help you on your Snapchat lead generation journey. Contact us today.