At first glance, social media and luxury brands appear to contradict each other. While the former is accessible to all, the latter is not. In order to maintain the status of luxury brands and limit the accessibility of the largely younger demographic of social media users, luxury brands have been wary about creating an online presence, with some still avoiding it all together.
However, for many this stance has changed, with luxury brands becoming among the most followed brands online. Social media has become part of daily life for a broad range of the worldwide population and it has ultimately changed consumer behaviours, with no signs of slowing down. Here's a look at the key concepts and approaches for luxury brands to consider when creating an online presence on social media.
Luxury brands and Social Media
The luxe appeal of brands needs to be communicated in a way which reflects its status and exclusivity. Social media allows the brand to build trusted and intimate connections in order to peak interest and engagement. The content needs to be in line with the overall digital marketing strategy and while the content should be designed for the specific social media channel in mind, there needs to be an integrated flow across all platforms.
It is important to consider the social media medium, the targeted audience and the type of content, as it will determine the brand associations formed and the potential to go viral. Content needs to be well planned and executed, from the brand voice to the aesthetic look and feel. A user needs the sense that this is premium content which is inspiring and aspirational. This is closely linked with the experience of the brand itself, extending the opportunity for users to connect and share with the brand and those who share similar interests in the brand in the online space.
The concept is ultimately to invite, inspire and convert people to brand advocates. These advocates become a loyal following, with social media efforts driving sales and revenue of the brands, whether that be through e-commerce channels or first hand experiences in store.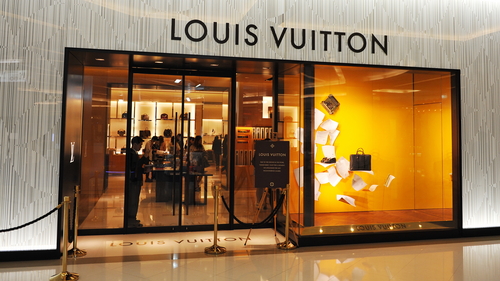 Online luxury approach
Data can be generated from social media about the audience and associated hashtags. This is closely linked with the appeal of social values as the content is prestigious and users enjoy being linked to that. This can lead the brand to discover important touchpoints on brand perception, which is a way to devise strategies going forward to meet the needs of the consumers.
While the demographic of social media users remains to consist of a youthful audience, brands can utilise that in order to attract potential and future customers. Audiences are generally very active, with peaks during holiday periods when the need to connect increases. Brands need to be cognizant of this as it can be highly beneficial to drive engagement.
The social media pages of a luxury brand need to communicate that the users time is worthy by making their virtual visit worthwhile. The content needs to be compelling and quality needs to outshine quantity - posting less can be a strategic move, positioning the brand as mysterious or limited and therefore high value.
Another key factor is the sensitivity of users online who are increasingly more conscious of their values and ensuring that the brands they follow are in line with them. This extends from the brand voice, to the values and content which is shared. The brand ultimately needs to communicate its relevance to the modern world and be held accountable for having responsible and sustainable business operations. In order to remain an air of exclusivity, luxury brands avoid social media contests, which lets users know that their products and services need to be earned.
Social Media strategy for luxury brands
Since luxury brands generally took longer than other brands to join the social media ranks, they are now focusing on increasing their budgets in order to increase their presence online, with brands going as far as redirecting budgets that were previously allocated to magazines.
This budget is used for campaigns and advertising with the aim of increasing the word of mouth concept online and interactions with the brand. It is costly to develop quality content - for instance, creating well-edited video clips, though it is imperative for creating high quality content.
The social media strategy of a brand must be planned out well before execution. Some luxury brands, for instance, produce high quality content, but do engage in community management (directly responding to consumers comments or reposting any user generated content), while others take the time to respond to each one. Likewise, some brands continue to utilize influencers of varying degrees to soft sell their products, while others do not. Influencers have helped to grow the social presence of various brands, though questions regarding the levels of sincerity have been called to question lately. Moving forward, if the reliance on influencers reduces, brands will need to rely more on their own content and campaigns to sustain their reach. Finding the right strategy needs to be developed according to the specific needs of any brand.
Once a luxury brand masters their online presence on social media, the affinity, loyal following and interest in the brand grows. Luxury brands have the advantage of already having a solid product or service to share. Translating that into online shareable content can take the form of sharing heritage stories, going behind the scenes or previewing upcoming products and endeavours. Online users are appreciative of authentic content and are more likely to to engage with such.
Social media can be an imperative asset to the marketing performance of a luxury brand. With the right concepts and approaches in hand, it's all about presenting the luxury experience online with finesse.
Are you a luxury brand looking for Social Media support?
Interested in taking your luxury brand's social media to the next level? Book your meeting with Nexa.