It was recently announced that Nexa had become a HubSpot Platinum Partner, which was earned after delivering high sales and marketing performance by managing a number of clients using their sales and marketing platform.
Adopted by Nexa in 2014, the HubSpot platform allows businesses to create sales focused "inbound marketing" strategies by helping companies deliver content to sales prospects in a highly efficient, timely manner that in turn helps a company close sales deals. These activities allow businesses to create a science-driven sales and marketing strategy that is measured by return on investment.
We're incredibly proud to earn this honor and are already well on our way to further success with HubSpot.
Please find the full press release below:
Nexa Achieve HubSpot Platinum Partner Tier Status
August 2017 (Dubai, United Arab Emirates): Dubai-based Nexa, a digital marketing agency in Dubai, has become the first agency in the UAE to be awarded HubSpot Platinum Partner Status.
Nexa, a digital marketing agency, provides its clients with a comprehensive portfolio of services focused on Digital Transformation through its team of in-house specialists. These services includ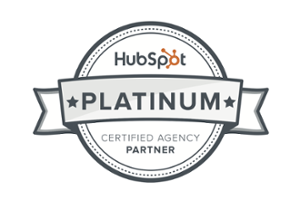 e Inbound Marketing and Lead Generation, Social Media Management, Website Design and Search Engine Optimization. Nexa uses HubSpot to deliver its Inbound Marketing and Lead Generation Services.
HubSpot is the world's leading inbound marketing and sales platform and works hand-in-hand with Agency Partners to grow their businesses through inbound software, services, and support. HubSpot awards Platinum Partner status to agencies demonstrating executed inbound marketing services to the highest of standards. Agencies must show that they are growing their business through not only winning new accounts but also through the retention of existing clients. This growth comes through implementing a strong digital strategy resulting in qualified leads and ROI.
Nexa first became a Certified Partner Agency in 2014 and achieved Gold status 12 months later. On reaching this next milestone Kate Walsh, VP of Global Partner Services, commented "I'm thrilled to see Nexa FZE hit Platinum status - they were able to achieve it in under 3 years. A combination of successful sales efforts and strong marketing execution demonstrates their ability to deliver value to their clients in UAE. Congratulations on the hard work and success!"
Amit Vyas, CEO of Nexa, said "HubSpot, and the inbound methodology, have allowed us to clearly demonstrate results and ROI, in terms of sales and lead generation for our clients and our own business."
On reaching the next tier of the Certified Partner Agency Programme, Amit added "Nexa are the only Certified Partner Agency in the GCC to reach the Platinum Partner Tier. We are absolutely thrilled to receive this recognition by HubSpot of the success of the team at Nexa and the services we provide to our clients."
HubSpot was founded in 2006 to create a platform for the inbound marketing that would provide customers with information and experiences that are relevant, useful, and most importantly personalized to their individual requirements.
-ends-
Notes to editors
About Nexa
Established in Dubai in 2005, Nexa is an independent digital marketing specialist which has worked with over 700 clients across a wide range industry sectors, providing high quality, effective and measurable digital marketing campaigns.
Nexa has built a strong track record and in-house capabilities to support clients through a comprehensive portfolio of services including website design, Search Engine Optimization, Social Media Management, Content Marketing and a fully integrated and creative digital marketing strategy.
Nexa's in-house team of over 60 specialists have both the experience and expertise to manage a client's total digital marketing needs. From website design and build services, to ensuring clients' websites rank at the top of Google using Nexa's Search Engine Optimization (SEO) techniques, and creating unparalleled visibility using Social Media platforms such as Facebook, Twitter, Instagram, LinkedIn, Snapchat and Pinterest, Nexa can help any business flourish online.
The digital marketing agency provides complete, full-scale services from opportunity identification through to delivery, implementation and support of the final technology. Nexa works closely with partners such as HubSpot and IBM to plan and deliver digital solutions through platforms that meet business requirements. This is packaged and delivered by Nexa's experts in-house with zero outsourcing, providing 24/7 support for all of the company's clients. Nexa clients include some of the best known companies in the travel, hospitality and other industry sectors.
About HubSpot
HubSpot is the world's leading inbound marketing and sales platform. Since 2006, HubSpot has been on a mission to make the world more inbound. Today, over 15,000 customers in more than 90 countries use HubSpot's software, services, and support to transform the way they attract, engage, and delight customers. HubSpot's inbound marketing software, ranked #1 in customer satisfaction by VentureBeat and G2Crowd, includes social media publishing and monitoring, blogging, SEO, website content management, email marketing, marketing automation, and reporting and analytics, all in one integrated platform.
Sidekick, HubSpot's award-winning sales application, enables sales and service teams to have more effective conversations with leads, prospects, and customers. Recognized by Inc., Forbes, and Deloitte as one of the world's fastest-growing companies, HubSpot is headquartered in Cambridge, MA with offices in Dublin, Ireland, Sydney, Australia, and Portsmouth, NH.