By now, any and every business owner should be aware of how much the business landscape is changing and shifting in favour of digitalisation. This, of course, refers to companies using digital technologies to change their business model to provide new revenue and value-producing opportunities.
Some companies have already made the move to become digital businesses while others are still in the process of it. However, there are still quite a bit of organisations that need to undergo a digital transformation.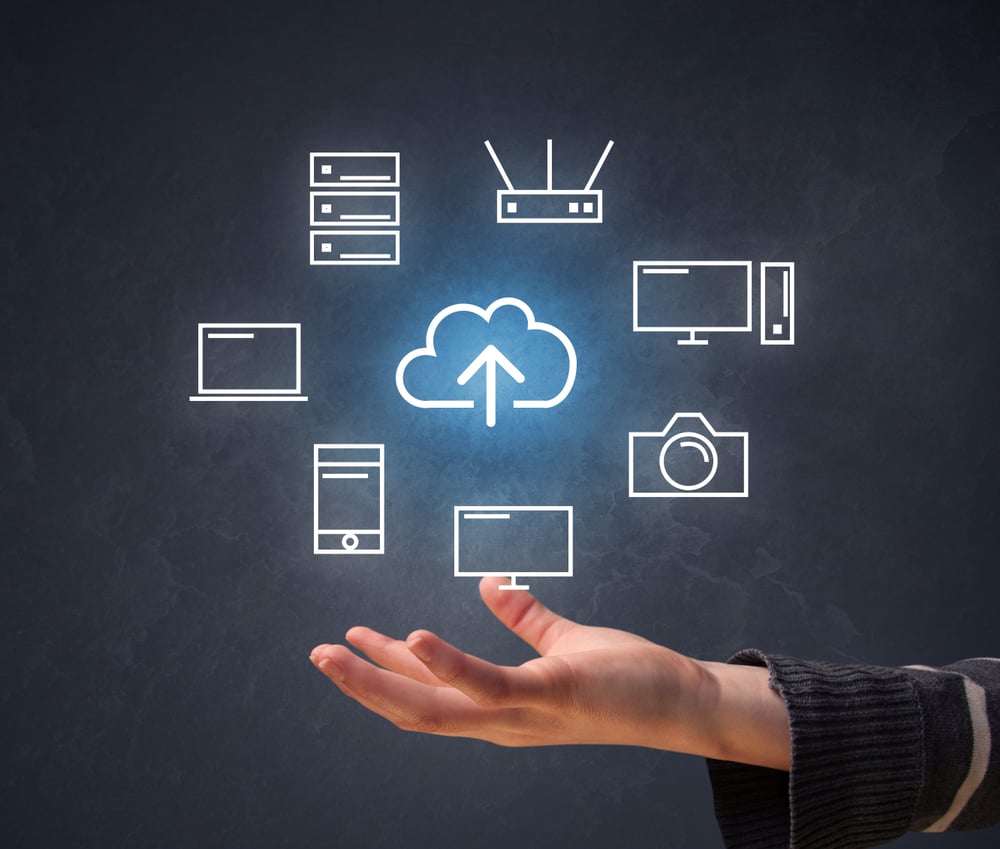 Where it was once optional, digital transformation is increasingly becoming a need for every business to undergo – especially in this modern age. Digital transformation ensures that businesses are keeping up with emerging demands, and are thereby futureproof when new trends and processes come into play. It also ensures that they can better compete in an economic environment that is constantly changing in response to the advancement of technology.
So, whether you're in the midst of your digital transformation or just beginning, we look at the top types of digital tools and technology you need to implement in your business for quick, effective, efficient and optimised daily functions and processes.
Digital tools and technology your business needs
1. Collaborative suites
A collaborative software suite creates a virtual workspace where resources and tools are centralised and easily accessible to employees, enabling them to attain shared goals by working cohesively and efficiently as a team, combining their skillsets and expertise to achieve success.
The two most popular collaborative suites are Google's G-Suite and Microsoft 365. Each digital software provides your entire company access to either a Gmail or Microsoft Outlook account, as well as a suite of office products – such as Google Docs or Word Docs, PowerPoint or Google Slides, Google Sheets or Excel, and much more – to make collaboration between teams simple and effective.
2. Communication tools
Now that remote work is commonplace within most businesses, you'll need to optimise your communication efforts. Fortunately, there are several communication tools available to ensure that your team stays productive even when working from home.
Digital communication tools are especially important as they provide a central platform where all important information can be kept, as well as provide a quick and easy way for employees to contact each other. Popular communication tools include Slack and Microsoft Teams.
Naturally, these tools also extend to video communication platforms, such as Zoom, Skype and, once again, Microsoft Teams.
3. CRM tools
If you want to maintain a competitive edge and favourable success rate, then you need to keep up with customers' increasingly high expectations and advanced requirements – and a good CRM system ensures that you do just that.
Customer Relationship Management (CRM) systems help businesses keep customer contact details up to date, track every customer interaction, and manage customer accounts. In other words, they are designed to aid businesses in improving their customer relationships. Furthermore, CRMs also help companies to understand and address the needs of customers, automate tasks, shorten sales cycles and increase retention.
Some of the most widely used CRM systems are HubSpot, Pipedrive and Salesforce.
4. CMS tools
The phrase 'content is king' exists for a reason. This is because the buyer journey begins long before a customer engages with a sales representative. Consumers prefer to conduct their own research on products or services by engaging with different forms of relevant content, whether it be blogs, eBooks, guides or pillar pages.
CSO Insight notes that 70% of buyers fully define their needs on their own before engaging with a sales representative, while 44% identify specific digital solutions before reaching out to a seller. Thus, content plays an essential role in generating leads and converting those leads into sales.
A good Content Management System (CMS) enables you to create and manage digital content, such as websites and mobile apps, that are visually attractive, easy to navigate, answer frequently asked questions and provide targeted, relevant information.
The most common and popular CMSs are HubSpot and WordPress.
5. Customer service tools
There are many digital customer services tools available that can easily be integrated into your technology stack for a better customer experience. For instance, MailChimp is great for creating and managing creative and content-rich newsletters and emails that can be automated to send out to your target audience for further sales nurturing. Apps like WhatsApp for Business and Zendesk enable you to engage with customers in a professional and personalised way through an automated chatbot. However, you can also provide a live chat feature, where sales or customer service employees can immediately help customers with whatever they need.
6. Cloud storage
Cloud storage solutions are essential for all businesses to have in a world that lives online. It provides scalability, rapid deployment and superior information management, keeping all files, information, images and more in one central place for easy and quick access from anywhere in the world. Not to mention that sensitive information, such as client details, stored in the cloud is more secure than those stored on individual devices.
The most commonly use cloud storage solutions are Google Drive, OneDrive and DropBox.
7. Project management tools
Good project management leads to better efficiency and productivity, faster time to market and maintaining a competitive edge over similar businesses. Advancements in technology have enabled the development of project management tools for an optimised process.
Project management tools allow your team to effectively create and schedule tasks, adhere to project timelines, track progress, increase efficiency and responsiveness, and provide holistic visibility for team members and managers.
Well-known project management solutions include ClickUp, Trello, Monday and Asana.
8. Recruitment management tools
Traditional recruitment and onboarding methods have become too time-consuming, expensive and ineffective in the digital age. Today, there are recruitment management tools that ensure a smooth, efficient and optimised process.
These digital tools facilitate and automate recruitment processes at each stage to ensure your company finds the best fit for an open role, while simultaneously saving time, money and freeing up valuable resources.
If this interests you, be sure to check betterhire, a people-centric approach to HR processes that are set to revolutionise recruitment, hiring and onboarding.
9. Analytics tools
One of the fundamentals of digital marketing is to constantly test content and campaigns to find out what works and what doesn't. This way you learn exactly what appeals to your target audience so that you can incorporate it into future campaigns for better success.
No matter what type of strategies you're putting out, whether it be creating blogs for SEO, paid ads, social media posts or any other type of content, you need to be able to track campaigns to ensure they're doing a good job – and if not, you can change it to be more appealing next time.
A few of the best web analytics tools available are Google Analytics, MOZ, Ahrefs and HubSpot.
Related: What is the Role of HubSpot Consultants in Dubai
Do you need Nexa's help?
With over 15 years of experience in driving growth for our clients, Nexa is perfectly positioned to help your business reach new levels of success. And being HubSpot's only Diamond Certified Partner in the entire GCC region, our HubSpot qualified professionals are ready to set up, onboard and train your team on the platform of choice for businesses wanting to unify their marketing efforts and combine the impact of this on the number of sales leads and customers generated.
Speak with us today to learn more.