For all modern day businesses, it is vital to have a Customer Relationship Management (CRM) software, as this kind of platform helps sales and marketing teams optimise their daily schedules and prioritise tasks to ensure that customers and potential customers are not ignored.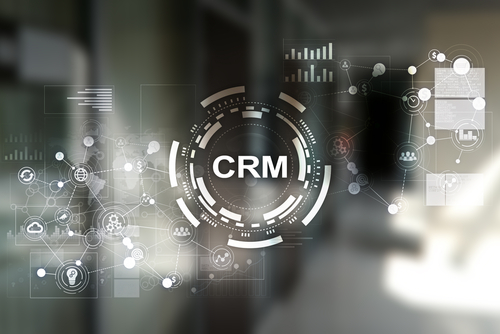 CRMs also help to make sure that all leads are contacted on time, allowing sales people to spend more time with their customers, which in turn, leads to more sales and a stronger customer base. We live in the digital age, and we are used to living in a world of instant gratification and instant communication, and a CRM platform ensures that your business speaks to its target market effectively, and at the right time.
A CRM platform is also not only about optimising sales, it should be about nurturing clients through marketing tactics, and ensuring your brand is kept top of mind at all times.
Your modern day CRM platform should be able to provide the following:
Sales and Customer Relationship Strategy
Customer Relationship Management
Functionality for Marketing, Sales, Customer Service and Digital Commerce
Now, with all the above in mind, many believe that HubSpot and Salesforce are the best CRM's on the market today, but do they provide the same benefits for their customers?
About HubSpot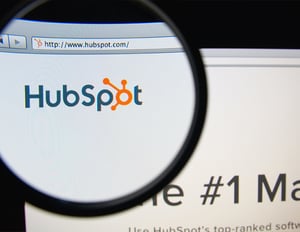 HubSpot is a powerhouse for inbound marketing, and is at the forefront of all things digital marketing. But it is not only a platform for inbound marketing, it has also been built with the salesperson and the full sales process in mind, and this coupled with its inbound marketing tools, ensures that your sales team will sell more.

If you are already using HubSpot for marketing automation, then its CRM software is able to integrate powerfully within your current system, making it the easiest choice. The HubSpot CRM is intuitive and easy to use, and offers simple tools that will help you integrate marketing and sales activity in order to completely bridge the gap between the two departments. This will make way for more sales and is ideal for small, mid-sized and enterprise businesses. What makes HubSpot so appealing is that it is easy to use, and many businesses have moved from previous CRMs to HubSpot because of its simplicity, as they found other CRMs to be more complex.

HubSpot also easily connects to Outlook, Gmail, Apple, and Google apps, so you are able to effortlessly integrate all your emails and contacts into one powerful database. Another benefit is that you get calling capabilities, a Deal Dashboard and Pipeline Tracking Tools, all of which are unrivaled in their ability to keep track of how all your deals and marketing efforts are progressing through the sales process.
About Salesforce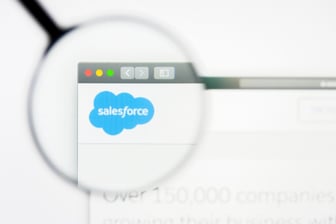 Salesforce has been on the CRM scene for a long time and many large organisations make use of the platform. If you own a massive company, then you may be a good client for Salesforce, as it is not necessarily designed with smaller businesses in mind.
Salesforce has been the chosen platform for companies that are solely focused on analysis and data collection, and with that in mind, it is also quite complex to use and navigate. This is why it is best for companies that have complex and unique marketing needs that come with big budgets and complicated goals and objectives. Setting up the platform is not easy and integrating it into your other marketing automation platforms will take a lot of time, and hard work. Most, if not all businesses who use Salesforce will have to have considerable training in order to get the best out of the platform and this does cost time and money - hence it is a consideration for businesses with big budgets.
However, if you are looking for thorough, complex analytics, then the platform could work for you and your business.
HubSpot versus Salesforce
HubSpot was born as a marketing automation software while Salesforce was created as a CRM. But how have these platforms evolved and what services do they offer now?
HubSpot Tools and Services
HubSpot has tools that helps you grow your leads and your website traffic, these include:
Blogging Tool
Website Content Management System
SEO Tools
Email Tools
Call to Action Button Tool
Lead Database with Contact Timeline
Workflows
Lead Scoring Tools
Competitor Website Analysis
Reporting Tools
Social Media Tools
Landing Page and Other Lead Capture Tools
But Inbound Marketing is not all that the platform offers. In the past few years, HubSpot has grown into a powerful CRM system.
The CRM tools on the platform allow your business to:
Create Deals and Track them through your entire Sales Pipeline
Send and track individual emails to leads from sales reps
Report on Leads
Report on Deals
Report on Revenue
Report on Individual Sales Rep Activity as well as Productivity
Create Email Templates to be easily used by Sales People
Salesforce Tools and Services
Salesforce was born as a CRM, and this is where its strength lies. It is not as powerful an inbound marketing tool as HubSpot and does not seamlessly integrate your sales and marketing teams.
Salesforce offers the same CRM tools that have been listed above for the HubSpot CRM. The platform itself is mostly used by Salespeople as it helps them track their activity, opportunities and allows them to save time when it comes to following up with prospects. Salesforce also offers automated emails and a host of marketing features thanks to the company's acquisition of Pardot (a marketing automation platform), but but in general terms, Salesforce's sales platform separates marketers and salespeople who use the CRM, while HubSpot brings them together.
And when it comes to CRMs, the sales team and the marketing team should be able to work together.
In Conclusion
If your marketing efforts are closely aligned to generating sales, then HubSpot is the solution for you, and if you are a larger business focused more on complex analytics, then you may want to investigate how Salesforce can work for you.
If you are looking for a CRM to help your business, Nexa is here to help. We'll work with you to understand the needs of your business, your goals, objectives and pain-points.
With this information, we'll recommend the best solution and software implementation for your business, while working with your sales and marketing teams to ensure that they are able to use the systems effectively to produce positive results for your business. Talk to us today.
Contact us today and begin your Customer Relationship Management journey.