If you are looking to attract, engage and convert high-quality leads then digital marketing is vital for your business. However, you need to implement the right strategies and allocate your budget accordingly in order to reach your goals effectively.
With the correct digital marketing tools and tactics in place, you will certainly grow your sales and achieve a significant return on investment and if you are wondering which digital marketing tactics you should be using in 2022, this is the article for you.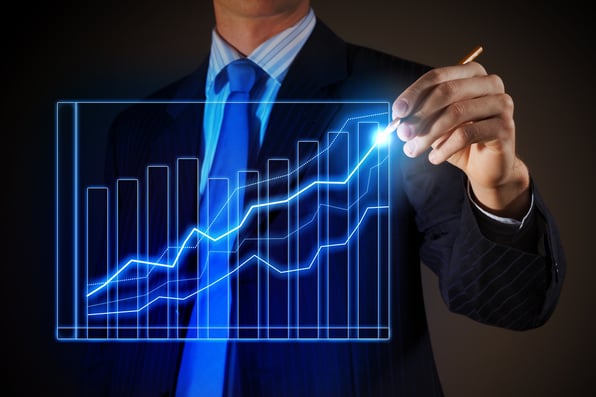 Digital Marketing for Increased Sales in 2022
According to a 2021 marketing budget report by Gartner State, marketing budgets have hit an all-time low, dropping to just 6.4% of company revenue in 2021 from 11% in 2020. With businesses gaining their footing again, 2022 is set to see marketing budgets rise, however businesses have to be careful about where they allocate their spend if they want to receive a return on their investment.
With this in mind, you need to invest your digital marketing budget in inbound marketing efforts and lead nurturing strategies because these tactics are designed to optimize your marketing and sales funnel. With an optimized funnel in place, you will be able to measure your marketing efforts, track and nurture leads and increase your sales.
Below, we outline the digital marketing tactics and tools that you need to invest in as we head into the new year.
Before we dive into the best digital marketing tools and tactics, you need to define your target audience and your CTA's.
Define your Target Audience
Today, the consumer is more empowered than ever before and the buying decision sits solely in the hands of the customer. Your business needs to create highly targeted and personalized experiences for individuals if you want to grab their attention among the digital noise and drive them to make a purchase. Without a deep understanding of your buyers and buyer personas, your digital marketing efforts will fail and your investment in these tactics will go to waste.
Begin by creating buyer personas, these are fictional representations of your ideal target audience. With a clearer picture of who you are marketing for, it's much simpler to develop effective content marketing and lead generation strategies to attract your ideal consumer.
Learn more about creating a buyer persona here.
Set your KPIs
In order for your digital marketing efforts to reach your goals, you need to define your Key Performance Indicators (KPIs). These are quantifiable goals that will help your marketing and sales team track, measure and analyze your digital marketing campaign efforts. Make sure to plan your KPIs around short-term and long-term goals.
With your KPIs in place, you will have the foresight to amend campaigns and improve their impact.
Learn more about setting your KPIs here.
Once you have a clear understanding of your buyer persona and what you want to achieve both short-term and long-term with your marketing and sales efforts, let's take a look at the best digital marketing tactics for sales growth in 2022.
The Best Digital Marketing Tactics for Sales Growth in 2022

Content Marketing to Increase Sales
Previously touched upon, inbound marketing is vital for generating quality leads and increasing sales. The methodology of inbound marketing is to create tailored content and campaigns that attract consumers by offering valuable information. Outbound marketing is designed to interrupt an audience with content they don't always require, while inbound marketing is designed to create connections with your target audience by solving problems they already have.
By creating valuable and high-quality content, you have the ability to build trust with your audience and direct them through the sales pipeline.
Take the following steps when developing your content marketing strategy for the purpose of attracting, engaging delighting and converting your audience:
Strategize: Analyze your audience interests and create a content plan around these interests
Plan: Make your content unique and of the highest quality to ensure share-ability and engagement
Produce: Optimize your content as you create it and define where your content will appear, from blogs and long-form articles to social media content
Promote: Understand when and where you should publish specific content - make sure to reach your audience where they are at in the digital space
Analyze: Monitor your content in real-time, analyze and amend where necessary
Amplify: Pinpoint which content assets are working well and amplify them to optimize your return on investment
Content marketing not only builds trust and connects your brand to your target audience, it fuels your other marketing efforts including your Search Engine Optimization efforts.
Learn more about Content Marketing for 2022 here.
Search Engine Optimization to Increase Sales
Search Engine Optimization is the process of improving the quality of traffic to your website by helping you rank in the search engine results for searches related to your business offerings. SEO is more cost-effective than paid search as SEO is a long-term, organic strategy.
Essentially, SEO is vital to the success of any modern-day business, not only because it increases your visibility online, but also because it boosts sales by driving quality traffic to your website. When a consumer is actively seeking your services and your website shows up on the first page of the search results, they are more likely to click through with the intention of making a purchase in the future. By having your SEO in place, you are provided more opportunities to convert leads into customers.
SEO works hand in hand with quality content as the Search Engines will rank your website based on your content and whether or not it helps the user in their search query. Both content marketing and SEO form the awareness stage of the buying process and work together to direct high quality leads to your website for further lead nurturing, lead generation and conversion purposes - ultimately increasing your sales.
Learn more about SEO for 2022 here.
Social Media Marketing
Paid social media marketing tools work effectively alongside organic content and with the right paid social media marketing strategy in place, you are able to attract leads who are interested in your business and industry. When you create social media campaigns, always keep your buyer personas in mind. Social media platforms allow you to create highly targeted campaigns based on specific demographics and by using your buyer personas effectively, you are able to ensure your paid media reaches your target audience at the right time, in the right place with the right message.
Social media ad campaigns have a variety of purposes. While some ad options are designed to simply gain more page followers, others are more advanced and directly aid in increasing your sales. Social media platforms such as Facebook and Instagram offer lead generation advertising options that are designed to collect lead data, helping your marketing team guide quality leads through the buying process.
Social media is an incredible marketing opportunity and needs to be used strategically if you want to drive greater sales. By using social media tracking tools you are abv to monitor your campaigns in real-time and amend them to get the best results and increase your return on investment.
Learn more about social media for lead generation here.
Personalized Email Marketing
Lead generation tactics like social media lead generation campaigns, lead magnets and lead forms to collect customer information and with this information, you are able to nurture leads and convert them into clients. One of the most effective ways to nurture your leads and convert them into clients is through email marketing. You may be wondering whether on not email still plays a role in our digital world, and the answer is a resounding yes.
With advanced personalization, automation and highly targeted email campaigns, email marketing are on the rise. Not only is email marketing a great tool for brand awareness, but it is also a powerful tactic for lead generation and lead nurturing which leads to increased sales and customer retention.
It is by understanding data, monitoring and tracking campaigns, and acknowledging the buyer's journey, that you are now able to create segmented email campaigns that convert leads into loyal customers.
Email marketing and all of the above-mentioned elements are vital for digital marketing and sales success but there is one tool that has the power to bring all of these elements together in a single location - and that is a Customer Relationship Management platform.
Learn more about email marketing in 2022 here.
With the introduction of Customer Relationship Management software such as HubSpot, content creation, SEO, social media marketing, lead generation, data collection, email automation, personalization and segmentation has become even easier to implement, and through CRM platforms businesses are now able to measure and track the success of each campaign - all of which allows for greater lead generation, conversion and customer retention.
Customer Relationship Management Software
CRM software, as the name suggests, is designed to manage a company's interactions with customers and potential customers. When implemented strategically, a CRM will streamline marketing and sales processes, build customer relationships, improve customer service, increase sales, and increase profitability. Essentially, the goal of a CRM is to improve all business relationships, which in turn, increases sales and improves the bottom line.
HubSpot is a CRM platform that is designed to align your digital marketing and sales efforts in a single place, ensuring your teams are able to create, implement, monitor, track and measure your marketing and lead generation efforts while driving sales.
CRMs are driven by AI and are able to fully automate tasks from social media and content creation to lead nurturing, data collection and sales implementation. By having a CRM driving all your digital marketing efforts, you are giving your sales team more time to spend on sales qualified leads. But how will a CRM help you identify a sales-ready lead?
CRMs provide in-depth insight into lead and sales data, which allows for greater predictions and planning, including when to contact a lead and the best way to engage with them as they move through the buyer's journey. With such intelligent data collection and tracking, you are also able to see the success rate of your sales team, as they complete tasks and move toward making sales.
Learn more about how a CRM will help you increase your digital marketing and sales efforts in 2022 here.
The Wrap Up
Digital marketing combined with strategy and technology will help your business increase sales in 2022. All of the above tools and tactics are highly cost-effective when implemented correctly and with the right marketing and sales team behind you, you are sure to see a significant return on your digital marketing efforts.