Lead generation and sales is without a doubt, the lifeblood of any business and sales success is dependent on a businesses strategy, sales process and the ability to generate qualified leads.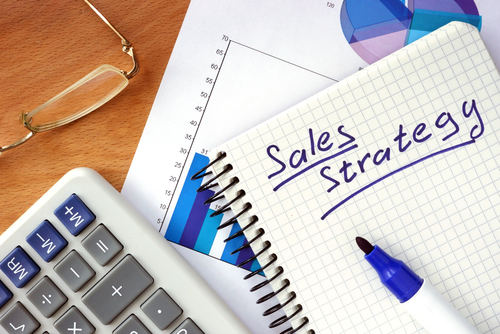 If you want to create a successful sales strategy, your team needs to consider the following:
Customer Relationship Management Software
Digital Lead Generation Tactics
Telesales

Invest in Customer Relationship Management Software
Customer Relationship Management software is the future of sales strategy in Dubai and throughout the world. Also known as a CRM, this software is used by sales and marketing teams to manage all their interactions with potential and current customers. This kind of platform will streamline processes, build and nurture relationships, increase sales and ultimately lead to massive business growth.
CRMs perform a variety of tasks that can be used throughout the buyers cycle, from building brand awareness and sending out personalised marketing campaigns to sourcing quality leads, and nurturing these leads. What makes a CRM so valuable to your sales strategy is that the software is designed to keep your sales teams up to date, and helps them in the creation of document templates, emailers, lead nurturing campaigns, and calendars. A CRM Software system also allows your sales team to collect and organise actionable customer and lead information, a must for any business that takes customer satisfaction to the next level.
A CRM platform will not only help your sales team become more efficient in their efforts, it will also help your marketing team as well as your service department. What makes a CRM so powerful is that it seamlessly aligns your sales and marketing teams, and helps them track their performance and accurately measure their sales processes.
The Benefits of using a CRM for your sales strategy:
Improved data organisation: A CRM system helps your store valuable customers and lead information and any important data regarding their buyer behaviour - this helps your sales team understand the client more, which in turn helps them tailor communication to suit a specific lead or client.
Improved Customer Service: As a customer or potential customer makes contact with your business, your sales representatives will be able to retrieve all available activity concerning their past purchases, preferences, and anything else that may help them in closing a deal or offering a solution to a particular issue.
Task Automation: When a salesperson is trying to close a deal, there are hundreds of small tasks that they need to complete before closing the deal. A CRM removes this burden because of its strong and powerful automation systems. This means that sales representatives can focus on what they do best, and not waste precious time and resources performing time consuming tasks such as sending out emails and creating documents from scratch.
Advanced Tracking and Measuring: A strong CRM will generate automatic reports which in turn maximises time. With the sales analytics provided by the system, you are able to assess your sales goals and sales performance which results in untapped opportunities.
Digital Lead Generation Tactics
Digital Lead Generation Tactics
The digital age has altered the way we all do business and digital lead generation has paved the way forward for sales strategy, but where do you begin with digital lead generation?
Digital lead generation comes with a variety of options and there are various tactics your marketing team can implement to gain leads for your sales teams, these include:
Content marketing designed to establish your business as an industry thought leader
Social Media Marketing for engagement and communication. Social media platforms also offer lead generation campaigns that are designed to collect your leads information, allowing your sales team to make further communication and nurture these leads.
Lead magnets and lead forms connected to your content also offers a place for data collection.
Search Engine Optimisation will help your website rise up the search result ranks, helping quality leads find your business.
Segmented email marketing campaigns will target your leads with the right message at the right time - this can be implemented seamlessly using a CRM as mentioned above.
Learn more about digital lead generation for your business, here.
Telesales for your Sales Strategy
You probably hear the word "telesales" and immediately think of old-school traditional sales tactics. The thing is, telesales is not like it used to be because telesales is no longer about delivering a "sales pitch," rather it is based on creating relevant and powerful conversation with a prospect.
As we live in the digital age, most communication takes place online and it is refreshing for a potential client to hear a person's voice through the phone rather than trying to connect with someone through a screen. Over a phone call, a sales person is able to speak directly to a potential customer and within a single touch point, they have the power to direct a person to take action.
How does it work?
Initiate Interest:

This is a kind of cold calling whereby you source specific individuals within your target market.

Stimulate Interest

: This is done by contacting leads and engaging with them to garner interest in your service offerings.

Connect:

Nurture a relationship with your prospect that will drive a sale and create strong customer loyalty.

Incentivise:

Encouraging a specific call to action, from scheduling a face to face appointment to making a direct sale.
Telesales is about reaching your leads with a strategic and personalised message in a conversational style that engages the person and builds a rapport - one that leads to continued business and loyalty.
Learn more about how telesales works hand in hand with digital marketing tactics, here.
In Conclusion
You have to put time and effort into creating a sales strategy for your business and this is done by considering every aspect of the sales pipeline, from investing in valuable technology, to understanding your audience and delivering the relevant content to them - in the right way.
Does your business want to put together a powerful sales strategy for 2021?
If so, we can help. Nexa has been generating highly qualified sales leads for businesses of all types for almost a decade. We have both the experience and track record to help businesses in all industries generate highly qualified sales leads.
Contact Nexa for all your sales strategy needs, here.