What happens when you search for your company's name online in a search engine? What happens if you search for a specific service or product related to your business? You would hope that your company would be number one in the search results, or at the very least, your company would be on the first page of the search engine results.
If your website is not seen, you may as well not have a website to begin with. If your search engine visibility is not up to par, then it is time to make the relevant adjustments.
So, how do you know how well your website is ranking online? You take a look at your Search Visibility score.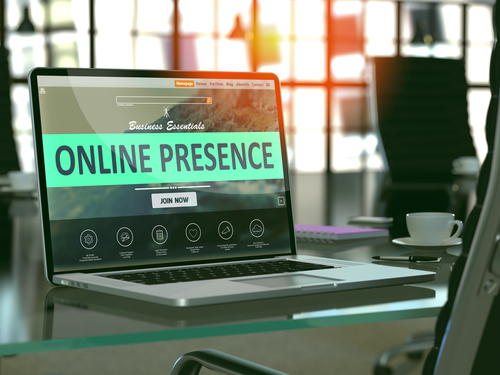 Your search visibility score refers to the percentage of clicks you receive on your website, based on your organic ranking positions in the search engine results pages. It is a metric that is compiled from a variety of search factors and is used to calculate how visible your website is in the search engine results.
How is your SEO Visibility Determined?
Your search visibility is calculated by:
Taking the rankings for all your chosen keywords.
Applying an estimated click through rate (CTR) based on the individual keyword ranking positions. Your CTR ensures that higher ranking keywords are taken into account in the score.
Adding your CTRs and dividing the number of keywords, provides you with a single metric of 0 - 100%, to 2 decimal points.
A search visibility score that is at 0% will mean that none of your website pages are in the top 50 search results. Whereas a score of 100% means that you own the ranking positions for your specific keywords. Of course, 100% ownership is difficult, and most websites score in the mid 40% range for their keywords that are not branded.
However, it is not just about how you rank for certain keywords - it is also about how you rank against your competitors. This is where your financial gain will come into play and this outlines the importance of search visibility for your business.
For example, at Nexa, our visibility score is 75.1% while our closest competitor ranks at 33.7%, less than one half times. Against this, we clock 7,459 website visitors a month compared to 2,453 for the competitor, that is more than 3 times the number of visits! And this can be equated in cash. The average Cost-Per-Click for our industry is US$ 7.20, which equates to US$ 53,086 a month.
Money talks, and search visibility ownership speaks volumes
What does your Search Visibility Mean?
Search Visibility gives you insight into how visible your website is in the search engine results pages (SERP). It also allows you to analyse possible problems on your website, giving you the opportunity to amend any issues and better your optimisation.
Essentially, your search visibility is the relative position of your website ranking within the organic search engine results and establishing a strong online visibility is not a simple process and does not just require publishing a website. In order to gain quality online visibility you need to understand search engine algorithms and develop an SEO strategy and marketing strategy around the algorithms.
There are a variety of factors that can influence how your website is ranked in the search engine results. So, what does it take to get your website ranking?
How do you gain high search visibility?
Understanding how to successfully optimise a website for search engines is a science. There are a variety of factors that will affect your website rankings. Search Engines crawl for internal links, back-links, content, and user experience, and rank your web page popularity based on these elements, and much more.
Search Engine Optimisation (SEO) refers to the process of optimising your website and webpages for search engines. Search engines don't simply rank entire sites, they rank pages individually which makes it important to make sure that every page on your website is optimised correctly. Some pages on your website may rank higher than others, but all your pages need to contain unique and relevant content and be fully optimised to ensure it is visible.
Also make sure that your site's navigation is "crawlable" for search engines. This means that each page needs to link back to another page so that it forms a constant string of connection. A search engine will then land on one of your pages, and can continue to scan the page to another page on your website. This process will continue from page to page, and if you don't have a page that is linked to another page, it may not be found by the search engines.
Search engines have a lot of rules when it comes to ranking pages and placing them in the top positions, and building your web pages around these practices is vital to search visibility success.
How Powerful is SEO and Search Visibility?
Having a strong SEO strategy in place to ensure a strong search visibility is an incredibly powerful lead generation tool. If your potential clients cannot find your website, then you will make no sales. SEO will make sure that your website is found, and it will improve your website rankings, resulting in targeted and quality traffic to your website. And it is this traffic that will convert into sales.
In today's online world, the opportunity for brand awareness and brand equity is massive. The digital era has gifted us with multiple ways to achieve these goals. And SEO and search visibility is one of the most effective strategies when it comes to achieving these organisational goals.
Benefits of strong SEO for Search Visibility:
Quality Website Traffic for lead generation: The better your search engine visibility is made through Search Engine Optimisation tactics, the easier it is for your target audience to find your business when they are looking for information related to your specific product and service offerings. If your website ranks highly for specific search terms, it will reach the consumer while they are actively searching what you offer, and you will gain more qualified leads through this.
Brand Awareness and Brand Trust: By ranking on the first page of the search results, the user will immediately assume that you are a trusted business in your industry. This will show them that many people go to your website and trust in your product or service offerings. By building your place at the top of the search engine results, your brand will grow quickly and be top of mind when it comes to your industry.
Long Term Investment: Your ranking on Google is based on what the algorithm determines is the best result for a user query. Once you have created an optimised website, you can attract traffic to your website for years to come. Of course, optimising your website with high-quality content and technical SEO will take time and resources, but the initial investment will deliver long-term results.
In Conclusion:
If your business does not appear in the search engine results, you will not be found by your target market. If your business does not rank higher than your competitors, you will lose out on valuable sales. By ranking well in the search engine results pages, and by having a strong search visibility, you will drive quality traffic to your website, gain quality leads and take your place as an industry authority.
Search engine ranking is an asset to every business looking to drive traffic to their website, gain leads and convert those leads into paying clients.
Now, do you want to have search visibility or do you want to OWN the search engine results.
If you are looking to implement SEO for your business, and you are looking to own the search results, Nexa is here to help. Contact us today for all your Search Engine Optimisation requirements and get ranking.