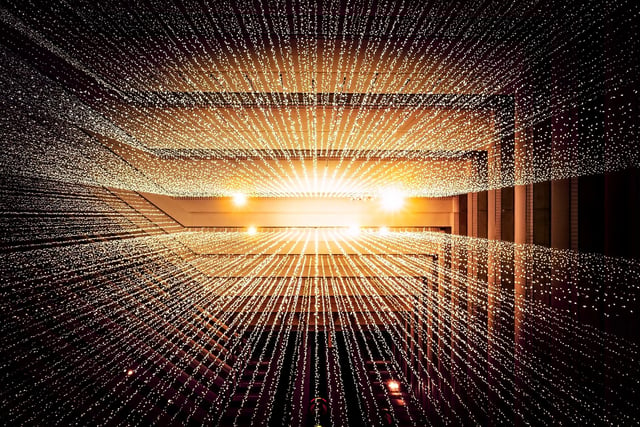 At NEXA, we firmly believe in the power of data processing and optimisation. In the age of digital "everything", data is currency. In recent years, and particularly due to the increasing prevalence of e-commerce, online shopping, and social media, there is more online consumer information than ever before.
Not only are more people online, but more businesses and organisations are too. A business without a digital footprint is massively hindering its potential by cutting itself off from a major audience otherwise not reached. One could go as far as to say that a business that isn't online doesn't exist. This is simply because consumers expect to find your services when carrying out an online search. It is the first place the majority will look when searching for a product or service. If you're not there, they won't find you.
If you're not online, you will also be missing out on the goldmine that is consumer data. If your business utilises this information, you are able to create tailored marketing campaigns aimed at your target audience, instead of releasing a campaign to the general online audience, wasting time and resources. By analysing consumer behaviour and engagement, companies can create personalised marketing experiences that will improve the chances of attracting and retaining customers.
Let's take a quick look at how utilising data can assist with digital marketing campaigns.
Measurement
Digital marketing strategies are designed in part to track consumer behaviour and monitor campaign performance in real-time. This access allows businesses to make quick adjustments to elements of their marketing plan in order to stay with their target customer in terms of visibility and relevance to their needs.
Targeting
Marketing teams can use consumer data to understand and analyse their target audience's interests, demographics, and online behaviour. Having this information then allows businesses to create specific campaigns that appeal to and attract their target customers.
Predicting trends and behaviour
With large volumes of collected data, your business is able to identify patterns or trends in consumer behaviour, which helps you to create appropriate strategies and stay ahead of your competitors by being the first business to reach customers in a way that will be successful based on the research.
So, how do you collect and manage this information for your business?
Implementing a CRM (Customer Relationship Management) system is essential for your business to manage consumer data easily and efficiently. It saves your marketing team the time-consuming step of organising and analysing high volumes of data by producing this itself, allowing you to focus on conceptualisation and strategising.
As a Diamond HubSpot Partner, NEXA has successfully implemented HubSpot CRMs for countless businesses, allowing them to harness the power of data and grow their sales exponentially. Our expertise and experience with HubSpot make us a global, leading agency. Get in touch with us to find out how we can boost your business with lead generation and sales growth.