LinkedIn is often described as a social media goldmine for B2B marketing because of the 500 million professionals that regularly engage with the platform. Since LinkedIn has become known as the place to go for business opportunities, networking and in-depth business information, the social network has become an invaluable marketing tool, especially if you work within the B2B space.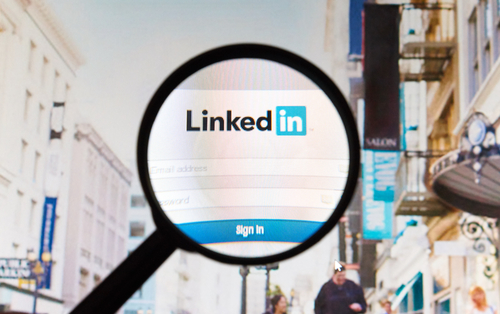 Advertising on LinkedIn is one of the most valuable ways to connect with others in the B2B space as the platform allows you to focus your advertising spend on demographics in order to find highly qualified leads that will likely convert. There aren't many marketing platforms that allow you to have this kind of targeted reach at an affordable price. What sets LinkedIn apart as a marketing platform is its ability to be laser focused in its targeting, helping you target individuals from even the smallest region, to a broader audience throughout the globe.
Many businesses seem to overlook LinkedIn but this is a mistake as the platform can quickly become your number one marketing tactic for lead generation, lead nurturing and conversion.
So, what can LinkedIn advertising agencies actually do for your business and how do they harness the power of the platform?
Let's take a look.
LinkedIn Advertising Strategy
A LinkedIn advertising agency will work with you to understand your goals and objectives. It is vital to implement a well-devised strategy in order to achieve your marketing expectations effectively. An ad agency should evaluate the current social media landscape in relation to your industry and work on content that offers valuable insights and establishes your business as an industry leader on the LinkedIn platform.
A LinkedIn ad agency should always work to establish a buyer persona, and understand your target market in its entirety. Once this is done, they should focus their LinkedIn marketing efforts on your target audience and craft a solid strategy that targets the decision makers in the businesses you want to reach.
Building Personal Profiles for Key Players in your Business
A LinkedIn Advertising agency will not only create your LinkedIn business page, they will also work to build the personal LinkedIn profiles of key players within your business.
A well written personal LinkedIn profile coupled with quality content sharing and engagement, allows key players in your business to create a personal brand that establishes them as industry thought-leaders and in turn this tactic gives your business more authority, develops trust with your target audience, gains you quality leads, and converts those leads into sales.
A LinkedIn agency will build a content strategy to ensure these key players develop a powerful personal brand and will ensure that this brand is in line with your business page, corporate identity, brand values and business goals.
Content Creation
LinkedIn has become a strong content distribution platform and a LinkedIn advertising agency will work with you in the creation of helpful and informative content based on industry trends.
A LinkedIn marketing agency will research your industry, write up thought leadership articles, and publish them on your platform. By distributing this kind of insightful and helpful content on the platform, you have the opportunity to establish your business as an industry thought leader.
But, how does your content reach your target audience?
Sponsored Content
LinkedIn has a variety of advertising options, two of the most effective being Direct Sponsored Content and Sponsored Updates.
Direct Sponsored Content: This is a LinkedIn page update that is sponsored as an advertisement and is delivered to the LinkedIn feed of members beyond those who follow your company. These ads can be directly targeted to those in your buyer demographic.
Sponsored Updates: Sponsored Updates allow you to publish your content directly to the LinkedIn feed of any member on the platform, not just those who follow your company page.
Using the targeting capabilities of LinkedIn, these sponsored campaigns will be created to reach your target audience with precision. These campaigns will distribute content such as industry specific blog posts, e-books and other content that your business offers. An agency will also be able to customise responsive landing pages for your campaigns, allowing you to receive contact information from your potential customers, helping you generate leads and convert those leads into customers.
Sponsored InMail
Have you ever received a personalised direct message from someone you do not directly know on LinkedIn, and did this email ring true to your industry and provide you with helpful information? These messages are known as Sponsored InMail and are designed to send personalised messages to those in your target audience. Sponsored InMail is an excellent way to get signups for upcoming events or to promote helpful and informative content to your business prospects.
Sponsored InMail is a powerful marketing tool, as it is sent directly to your prospects that are active on the platform, increasing your click-through-rates and getting you more qualified leads. A LinkedIn advertising agency will create emails to gain the attention of your target audience, with unique and eye-catching subject lines, and complete with informative content that is optimised to be viewed across all devices.
LinkedIn Analytics
The LinkedIn platform itself offers great analytical insight and provides helpful data that informs you of your campaign's success. A LinkedIn agency can use this information to see where your campaigns are working and where they can be amended for greater success.
LinkedIn can also be integrated with your other marketing channels as well as Google Analytics, and this will provide even greater insight into your target audience, visitors behavior and interaction with your campaigns.
A LinkedIn agency will provide you with a report outlining their findings, what worked and what strategic changes can be made for the next campaign in order to gain greater success.
In Conclusion
A professional LinkedIn advertising agency will help turn your LinkedIn profile into a powerful lead generation tool, ensuring you receive a great return on investment in the process. Check out Nexa's LinkedIn Page and
Need assistance managing your LinkedIn?
Nexa has successfully implemented LinkedIn strategies for businesses for over a decade. Book your meeting with Nexa today!