Search Engine Optimisation (SEO) is defined as the "process of growing the quality and quantity of website traffic by increasing the visibility of a website or web page to users of a search engine."
SEO is known as one of the purest forms of digital marketing, and is a process that is backed by science and logic. If given the opportunity, anyone could understand how SEO works and why it works. However, many agencies do not feel it necessary to explain this science or methodology to their clients. At Nexa, we are transparent when it comes to our SEO services and believe that every client needs to understand why SEO is important, how it works, and why it works. Without this understanding, a business will never fully grasp the potential that comes with strong SEO.
At Nexa, we are fully committed to providing our clients with the best search engine optimisation services, but we have taken it a step further, and now offer our clients what we call "Search Engine Ownership."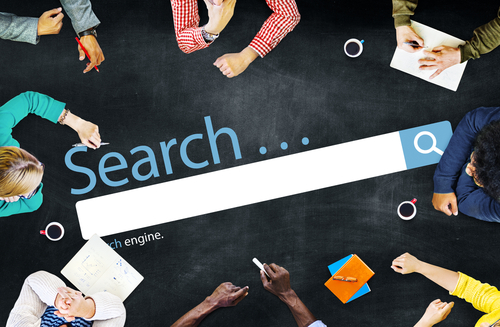 So, what is Search Engine Ownership and how will it benefit your business?
Before we begin, let's take a look at the ultimate goal of Search Engine Optimisation.
The Goal of Search Engine Optimisation
The ultimate goal for Search Engine Optimisation is for a business to rank high on Search Engine Results such as Google.
There are two main processes that get you to a high ranking position and these are:
The technical quality of your website.

The quality and volume of content on your website.
By having a technically sound website, filled with high quality, helpful and meaningful content, you will rise up the Google and search engine ranks. Of course, the actual process is more complicated than it sounds, but this sums up the process as quickly as possible. Learn more about this, here.
One thing that is vital to successful SEO implementation, is that a business ranks higher than its competitors in the search engine results, because ranking higher than your competitors has immense monetary value.
Outranking your Competitors
By outranking your competitors you will see enormous value and better your bottom line.
The benefits of outranking competitors include:
More traffic to your website than your competitors
Your business will receive more leads / new business opportunities than your competitors
Your business builds tangible value making your SEO an asset to your business
Search Engine Optimisation or Search Engine Ownership?
As discussed above, search engine optimisation is designed to optimise your website for the search engine results.
However, wouldn't you prefer to own the search engines for searches relevant to your business?
Nexa is dedicated to helping you own the search engine results, rank higher than your competitors, and be seen in every search relevant to your industry.
Our Search Engine Ownership approach focuses on 3 primary areas that are vital for any business in any industry:
Your company's search visibility

Your search visibility compared to your competitors

The value of your traffic in actual currency
Search Visibility
If you have ever searched for your service or product online, you will be taken to a page that ranks websites in order of relevance regarding your search. Your search visibility score refers to the percentage of clicks you are estimated receive on your website, based on your organic ranking positions of all relevant keywords in the search engine results pages.
It is a metric that is compiled from a variety of search factors and is used to calculate how visible your website is in the search engine results. To sum it up, search visibility will measure now only the visibility of your company across every possible search term related to your industry or business offerings but also how likely you are to turn that visibility into a website click or traffic to your website.
Here's an example of how Search Engine Visibility works for Nexa. From a set of 400 keywords and key-phrases based on Nexa's service offering, Nexa's search visibility score is at 75.1% for desktop and laptop searches, and is at 75.9% for mobile searches based on June 2020 data. What that means is that for any of those 400 search terms, irrespective of volume, Nexa is likely to convert 75% of these types of searches into traffic onto our website or blog.
Search Visibility in Comparison to Competitors
Another key metric that all businesses should consider is their search engine visibility in comparison to competitors. In short, ranking higher than your competitors will get you more leads, brand awareness, and help you make more sales. As stated above, Nexa has a search visibility score of 75.1%, for perspective, and based on the same set of 400 key words and phrases, our closest competitor's visibility score is at 33.7%.
Having great search engine visibility however, only impacts a business if those search terms translate into actual searches by your target audience. For example, there's little benefit in having 100% search visibility if those keywords or phrases are never actually searched for by a potential customer. It's therefore critical that the data sets used to determine search engine visibility drive real, qualified traffic.
Here's how those 400 keywords and phrases convert into traffic for Nexa. In June 2020 (the same period as above), our Search Engine Visibility of 75% drove 7,469 website visitors to our website - all from organic search. If we compare that to our closest competitor, the same set of 400 keywords and phrases drove only 2,453 visits - with the statistics in mind, we get 3 x more visits than our closest competitor because of our high Search Engine Visibility.
And all of these statistics equate to hard cash.
The Value of Search Engine Ownership
Search Engine Optimisation is simply about optimising a website for the search engine, our Search Engine Ownership strategy allows you to understand how much your traffic is actually worth.
If we look at the case study we provided regarding Nexa, let us take a look at how much a new competitor would have to pay to achieve the same level of traffic as we have. In June 2020, our organic traffic equated to 7,469 website visits. But how much is this traffic actually worth to our business?
If a new competitor enters the market and their objective is to generate as much traffic as Nexa (as the market leaders) to their website, using data provided by Google, we can determine exactly how much investment would be required to generate the same number of clicks / visits to their website. For the same set of 400 keywords and key phrases, Google estimates that the average cost per click, using the Google Adwords platform, would be $7.20. In other words, if the competitor creates a series of Google adverts across all relevant keywords and phrases, each click to their website would cost an average of $7.20.
Using this data, Nexa's 7,469 visits can be multiplied by $7.20 per visit which equates to US$ 53,086.
In other words, $53,086 would need to be spent by the competitor EACH MONTH, to generate the same volume of traffic to their website, that Nexa generates for FREE.
Over a period of 12 months this adds up to US$637,032. This is clearly a huge asset for our business and if you consider that most Google users prefer to click on organic search results rather than adverts, the reality is that any competitor - even with this level of investment, is unlikely to match the same website traffic currently enjoyed by Nexa. But website traffic should not be the only determinant of value.
At Nexa, our website traffic converts into a consistent and predictable flow of inbound sales leads. In essence, these leads cost Nexa nothing but actually converts into new business for us. For example, If we convert even 1% of that traffic into new business at a an average sale of $5,000, the ROI from Nexa's Search Engine Ownership becomes even more significant with the SEO value of our business easily being worth $millions.
And this is why we call it "Search Engine Ownership." Based on the above it is clear that Nexa has achieved Search Engine Ownership and the value of this means that our investment in lead generation activities can be diverse and spread amongst multiple channels, while competitors are forced to pay for the same search engine visibility that Nexa enjoys for free. In fact, Nexa spends no money on Google advertising campaigns at all.
In Conclusion
At Nexa, we are 100% confident that we are able to achieve Search Engine Ownership for your business.
What we need from you to achieve this:
Commitment from your team to support any technical changes required
Commitment from your team to assist in content creation and approval
Commitment to trust Nexa to fulfill what is required throughout the process. There will be no instant results, but the medium - long term benefits are significant, as outlined above.
If you are looking to own the search engine results, we are the growth agency for you and your business. We focus on improving your search visibility, your search visibility in comparison to your competitors, and the value of your organic ranking in real currency.
If you are looking to implement successful Search Engine Ownership for your business, Nexa is here to help. Contact us today for all your Search Engine Ownership requirements and get ranking.