The education sector comes with tough competition and is more competitive than it has ever been before and because of the amount of choice available, it has become difficult to attract students. Today, the audience is a lot more aware of various marketing channels and is able to spend a lot of time doing in-depth research before making a decision and therefore, education businesses such as schools and universities that understand this and adapt their marketing accordingly will win.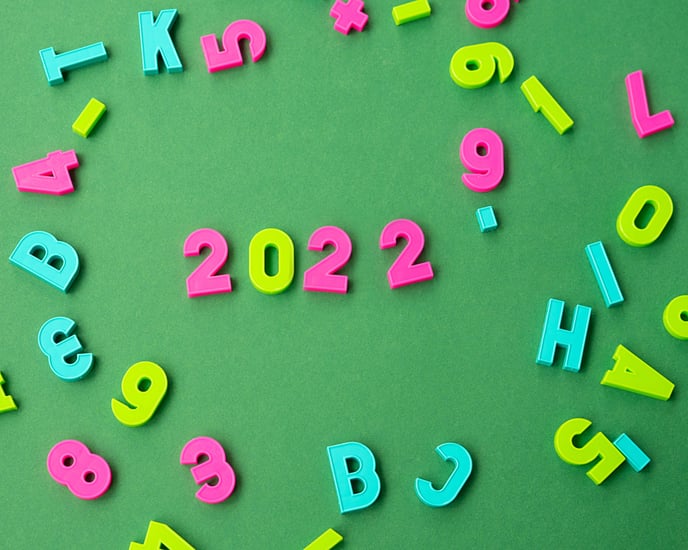 With today's students having grown up in the digital age, they are savvier and more aware of marketing methods, and your digital platforms need to be more targeted and strategic than ever before. Your marketing efforts need to deliver effective and well balanced campaigns that are designed to cut through the noise and set your institution apart.
But how exactly can you do this?
Let's begin by unpacking what is known as the "Zero Moment of Truth," and how you can apply this theory to your education marketing in 2022.
The Zero Moment of Truth
The Zero Moment of Truth, or ZMOT, was first coined by Google in a 2011 e-book. ZMOT refers to the moment in the buying cycle between the stimulus (what draws a user to a specific product, such as a paid online campaign or social media post) and the first moment of truth (the moment a user makes a purchase decision).
ZMOT looks at the discovery and awareness stage within the buying cycle, when a user spends time researching a specific product or service. In 2020, Think with Google stated that 53% of shoppers perform research before making a purchase to ensure they are making the best decision possible. Another study found that customers are at least 70% through the buying process before they even contact a business. In terms of education marketing, this means that parents or students are over 70% decided on schools before they contact the admissions department.
ZMOT is also no longer defined by a single moment as it was when it was first coined in 2011 as devices such as smartphones and tablets have become a part of the consumers day to day life. With this in mind it is important to note that "Search" is now accessible from anywhere, at any given time, and your educational facility needs to be present.
But with so many marketing platforms available, and parents and students being influenced by word of mouth, recommendations from friends, and the internet, where do you even begin?
Prioritize your Marketing Platforms
With so many marketing channels available, from social media to paid search engine advertising, it can quickly become easy to spread your marketing efforts thin when you try to achieve an equal presence across all of the possible online channels. Not only is this difficult to achieve, it is also an expensive undertaking and this is why all of your promotional activities need to be properly prioritized across the correct channels in order to reach your target market at the correct time - in the correct way.
In order to achieve this, you need to assess data, and find out where your audience is active online and where they are most engaged. For example, you may have a strong Instagram following, but you may find you achieve more engagement through email campaigns or Facebook marketing.
Social media platforms such as Instagram and Facebook mentioned above, are powerful tools that allow you to reach parents or students by using exceptionally advanced, yet easy to deploy, lead campaigns that can be based on specific criteria including:
Location data
Age, gender, nationality
Family status and age of children
Income
By using this tool, your education facility has the ability to directly target students and parents within specific locations, increasing brand visibility and promoting the facility in a more social and news-driven way. By creating lead campaigns on your social media platforms, you are also able to collect the data of the individuals who engage with your campaign, allowing you to leverage off the information supplied by engaging in email campaigns, lead nurturing and more.
Manage your Buyer's Journey and your Sales Funnel
Once you have found what channels will work best for your education facility or school, you need to make sure that your recruitment channel that is generated by your marketing activities, is managed closely and strategically. Essentially, you need to support your sales funnel with a variety of conversion tactics that are designed to inspire parents or students to engage with your school, university, institution or facility above all other available choices.
This means that your lead generation and conversions need to be kept in mind at all times, and implemented across all marketing activities. But this does not mean that every one of your messages needs to be solely focused on "selling," rather, you need to balance your messaging on the buyer's journey and guide them to their moment of truth. Your digital marketing agency should be able to guide you on what tactics to use in order to achieve a strong sales funnel and lead generation strategy, from email marketing tactics through to social media lead generation, lead magnets and customer relationship management tools. You can learn more about these tactics, here.
Measure your Results
There is no point in implementing your marketing campaigns without fully understanding if they are working or not. In order to choose the right marketing channels, and manage your sales funnel, you need to consistently monitor and review your campaign results. You will need a system of measurement and evaluation in place to make sure your processes are working well, and that you are using the correct tools and tactics.
From Google Analytics to HubSpot and related CRMs, you are able to ensure your marketing tactics are effective, while at the same time helping you discover what can be improved upon for future campaigns.
Customer Relationship Management Software
A CRM, or Customer Relationship Management system is the way forward in 2022, for all businesses, including those in the education sector. A CRM will add value to your business, giving you a complete picture of your customer, their communication with your facility, and their purchase behaviour. All of this is important to attracting and retaining new students, helping you build a positive and trusted relationship with leads and current students.
Storing all current student and lead information in a single place benefits your admissions, marketing and sales team, as a centralised history of all interactions between your organisation and a lead will be time saving and prevent any opportunity for human error. This gives you the ability to do what they do best - and that is recruit new students.
All of this fosters productivity and cohesion within your workforce as everyone is working toward the same solution and your team is able to access everything they require to do a good job and stay up to speed. Learn more about the benefits of CRMs, here.
In Conclusion
In 2022, it all comes down to careful planning and making sure that your marketing strategy is fully aligned with the research process that students or parents engage in.
It's clear that a strategic marketing tactic needs to be employed if schools and educational organisations are to remain visible at the most important time of the student recruitment process - the moment when students or parents begin the research process.
With years of experience marketing for the educational sector, we are here to help. Contact Nexa today and begin your student recruitment journey.