As the digital age progresses, shoppers of luxury brands are spending most of their time online and on their mobile devices. Luxury brands have had to adapt to this shift, and as print marketing and large format adverts become more expensive and offer less return, these brands have had to adapt and reach their target audience through the digital realm.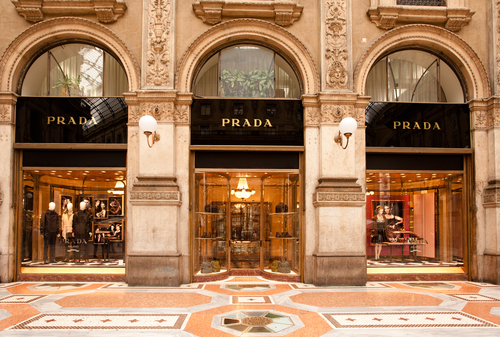 How do Luxury Brands target their audiences using digital marketing?
Here, we offer a few lead generation tips for luxury brands.
Keep it Visual and "Aspirational" on Social Media
Content is key for a successful lead generation campaign and every business needs to consider what kind of content will work best in engaging their target audience. In order to do this, brands need to discover what kind of content their target audience is interested in, and where their target audience spends most of their time when they are online.
So, what kind of content works when it comes to luxury brands?
Visuals are a powerful way to grab the eye of your target market as they promote "aspirational" emotions. For example, if you are a luxury, high fashion brand and you present your clothes in an aesthetically pleasing and eye-catching way through powerful visuals, you will make your potential client want to own the garment, experience the exclusivity of it, and be seen in your clothes - hence, "aspirational" feelings are stirred. With powerful visual content, your target audience will aspire to connect with your brand, support your brand, and spend money on your brand.
With this in mind, visual platforms such as Instagram and Pinterest are perfect for luxury brand content distribution for lead generation. Some of the most "pinned" brands on Pinterest are high fashion luxury brands such as Chanel. In fact, according to statistics released by Pinterest in 2018, 57% of US millennial's use Pinterest, and more than a quarter of the users on the platforms have a household income of $150 000 plus. With these statistics on the rise, Pinterest is the perfect place for luxury brands to reach high-end, millennial shoppers.
When creating content for these visual platforms, luxury brands need to focus on keeping the content aspiration as well as educational, and strike a balance between raising brand awareness and not being overly promotional. In what follows, we'll take a deeper look into the platforms that provide luxury brands a visually-engaging opportunity to interact with their existing customers and those that aspire to become customers.
Pinterest for Luxury Brand Lead Generation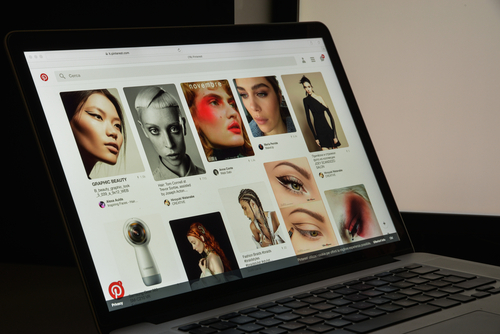 How do you optimise your pins for the purpose of lead generation?
Create a Pinterest board that your target audience will want to find and follow.
Create Pinterest posts that will grab the eye of your target audience, making the exclusivity and luxury aesthetic of your brand stand out.
Add URLs to every pin, directing them to your landing page that has been optimised for lead generation.
Learn more about using Pinterest as a platform for lead generation, here.
Instagram for Luxury Brand Lead Generation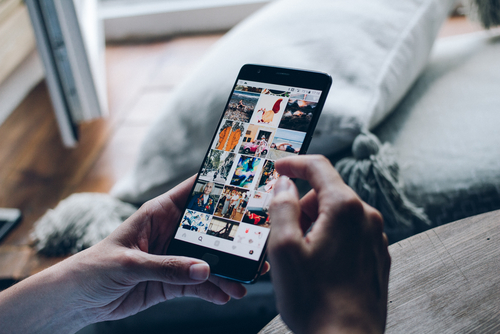 Instagram is another visual platform that works well for luxury brands. The platform continues to grow, with over 1 billion active monthly users and over 500 million active users daily. Instagram isn't just used to share pretty photographs, it is an exceptionally powerful tool for lead generation.
Luxury brands all over the world use Instagram as a way to reach their target market by creating posts that stir "aspirational" emotions in the viewer. These aesthetically appealing posts will draw the audience in, but Instagram also offers a way to turn those viewers into quality leads.
How do you optimise your Instagram posts for the purpose of lead generation?
Instagram offers lead generation adverts that are specifically designed to acquire leads through the platform. They are designed to assist businesses in collecting the contact details of prospective clients.
Instagram also offers the option to add a strong call to action button to business pages. This ensures that your audience can get your contact details instantly.
Instagram influencers are the new "celebrities" and if an influencer has a strong affinity with your brand, you can work alongside them. Influencer marketing can carry more power than a generalised media campaign, especially for luxury brands.
Learn more about Instagram for lead generation, here.
Always be Building your List
Your social media content should always direct your followers to a landing page that has been designed for lead generation. This is a page that encourages users to provide you with their contact details. This is done using what is known as a Lead Magnet. A lead magnet refers to a special offer that can only be accessed once the users information has been passed over. A great lead magnet for luxury brands could be the promise of exclusive access to an event.
Once you have collected these details, email marketing is the next step in the lead generation process.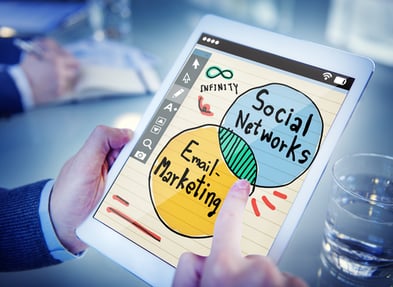 Email marketing, when used strategically for luxury brands, has the power to generate bigger orders, promote customer loyalty and increase the bottom line. However, all email campaigns need to be carefully curated to protect the brand image, and all digital marketing efforts need to align with the email campaigns.
This means that every email you send, every post you pin, and every Instagram story you share, needs to maintain a cohesive brand identity. This may sound overwhelming, but the right email campaign has the power to enhance your brand image and convert your social media followers and website leads into loyal customers and brand ambassadors.
Here are a few ways your luxury brand can use email marketing to both enhance your reputation and increase sales.
Quality Emails to Reflect your Brand: Luxury brands have a specific brand identity that they need to uphold at all times. Your emails need to follow suit, ensuring your email designs align with your aesthetic. Always use high-quality images or photos, and make sure to incorporate your brand colours. If you send your leads an email that doesn't match your brand identity, they will not trust it and the email can quickly end up in the trash.
Provide Valuable Content: Just as your email design needs to reflect your identity as a brand, your content needs to do the same. It is also vital that the content of your email campaign helps the reader, and offers them valuable information. For example, if you are a fashion label, provide information on the latest fashion trends and an exclusive peek into your new fashion line. This kind of content will make your audience excited to open your email, and engage with your brand.

Powerful Call to Action Buttons: Your emails must always include a compelling Call to Action button that is visible immediately, so that your readers can easily consume what you are offering without having to scroll through your content. Your call to action may vary based on your campaign. For example, it could direct the viewer to purchase your product online, download more information, or contact a sales representative for more information.
Take the in-store Experience Online
2020 has certainly been a year of change, and with social distancing practices in place, businesses have had to rely heavily on online platforms. Luxury brands usually offer an exclusive in-store experience, but as it stands, these brands have had to adjust to the new way of life, and need to create an online in-store experience to drive sales. E-commerce websites are a great way to take the exclusive shopping experience into the digital world.
For example, if you are a luxury fashion design brand, offer a virtual tour of your store and allow users to virtually browse through your offerings. This will give the user a sense of the in-store exclusive experience, and also direct them to purchase online.
One luxury brand who is currently leading the way in combining an online and in-store experience is the fashion brand, Burberry. This luxury brand is consistently running new online brand-awareness campaigns on their social media platforms, and through email campaigns, driving luxury shoppers into their online store. And this is where you have the power to convert leads, into paying customers.
Google for Luxury Brand Sales Lead Generation
Luxury brands are already well-known and should always have a strong presence on search engines, specifically on Google. Google makes all our lives easier, quenches our thirst for information, and guides us on the buyer's journey.
According to statistics, Google was visited 62.19 billion times from January - April 2020, and 46% of all product searches begin on the search engine. Google is synonymous with the internet and this is why it is a useful tool for Sales Lead Generation for luxury brands.
How to use Google for Luxury Brand Sales Lead Generation:
Pay-Per-Click Advertising: Also known as PPC, Pay-Per-Click advertising offers a way to direct visitors who are actively searching for your specific brand, product or service, to your website. This form of advertising allows marketers to bid for an advertisement placement in a search engine's designated sponsored link area when someone searches for a specific keyword related to your brand, product or service. PPC adverts can be created using Google AdWords. Google AdWords is a great advertising and marketing tool that was developed specifically by Google for use within its own portfolio of advertising options. Through this tool, marketers can pay to display service offerings, product listings, and video content within the Google network of users. Google AdWords is a powerful way to direct your audience, who are already actively searching for your service, to your luxury brand website.
Learn more about Google for Lead Generation, here.
In Conclusion:
There are a variety of marketing tools and strategies that you can use when creating lead generation campaigns for your luxury brand. Content marketing, email campaigns, an online store experience, and Google campaigns can all place your brand front and center and turn potential clients into paying customers.
Are you a luxury brand looking for Lead Generation Assistance?
Interested in taking your luxury brand's lead generation campaign to the next level? Book your meeting with Nexa.